Careers with Travelex
Employee Stories
Employee Stories

Shyam, Sales Consultant "Travelex brings out the best in me"
"I worked at the airport before and enjoyed the fast paced airport environment. I applied to Travelex because the people are friendly and I wanted to work for a big company that offered me the chance to progress. I have now trained as a Career Coach and am looking forward to helping new starters in the business. The incentive schemes and support of my team and manager make me want to work hard and seize opportunities. Travelex brings out the best in me."

Ramesh, Sales Consultant / Career Coach "I get excellent support from my manager"
"When I moved to the UK, I wanted to continue my career in foreign exchange and joined Travelex as a Sales Consultant. I developed my skills and after six months, I was trained to become a Career Coach. This means I coach new starters on operations, products and services. The team works really well together and I get excellent support from my manager. There is always something new to learn and now I am training to be a Fire Marshall for the airport."
Amrick, Sales Consultant / Career Coach "I support my colleagues"
"I applied to Travelex because it's a worldwide recognised company, and I found the idea of working at an airport exciting. Before joining Travelex, I had no experience of working with foreign exchange, so the induction training and support I received was thorough and invaluable. I had to adjust to a different working environment and the transition was aided by the encouragement and enthusiasm of my colleagues. This welcoming attitude prevails and greets all new entrants into the company.
Over the 6 years I have spent at Travelex, I have continued to advance my knowledge and skills as a Sales Consultant and Career Coach. I support my colleagues, encouraging and guiding those who feel they need further help.
Being a part of Travelex has brought with it both challenges and rewards, that have resulted in me having a more focussed and positive outlook towards customer needs and aspirations. I look forward to providing excellent service and continue to exceed customer expectations in the future."

Razia, Sales Manager "The airport is a great environment to work in"
"I first started with Travelex in 1996 as a sales consultant, I have since worked in many different roles developing my skills and progressing my career. I currently work as a Sales Manager in Terminal 3 Heathrow Airport where I manage a team of Sales Consultants, the job can be demanding at times but also very satisfying.
With each stage of my career both colleagues and management have been extremely supportive and the training offered has been first class, allowing me not only to develop key skills for the role but my own personal confidence and management skills.
The airport is a great environment to work in and I love the diversity it offers, there's always a new challenge to overcome."

Angela, Location Manager "the ability to adapt to change is vital for a successful career"
"I have worked at Travelex for over 12 years and have had a variety of interesting roles. I started as a Sales Consultant in Terminal 4 at Heathrow Airport and in a relatively short s 1008 pace of time became a Team Leader, monitoring and coaching a small team of Sales Consultants.
Most of the knowledge I have gained throughout my career with Travelex has been picked up from me being flexible, having the ability to adapt to change is vital for a successful career with Travelex.
I later moved to Terminal 1 at Heathrow as a Duty Manager this was another step up for me as I was now looking after several Team Leaders who had their own teams of Sales Consultants.
My success was recognised and not long after that I was successful in applying for the position of Location Manager at London's Gatwick's North Terminal. I spent a year there as a Location Manager before taking on the responsibility of Senior Sales Manager for Both Terminals at Gatwick.
My next step was to be given the opportunity to support the new business setup at East Midlands Airport, this involved everything from interviewing candidates for the newly created positions and also support the current staff and newly appointed location manager.
Shortly afterwards I applied for and was successfully appointed as Location Manager in Terminal 1 back at Heathrow, It was great to see how well my colleagues had progressed in their own careers, they couldn't have done this without their own dedication, determination and the training and support Travelex offer"
Alison, Location Manager "I enjoy the variety and challenges that the job offers"
"I have a long career working in retail foreign exchange. At first, I was a seasonal employee and was offered a permanent position as a Sales Consultant. After 3 years I became a customer services manager before being promoted to a Sales Manager covering both Cardiff and Bristol Airports. I am now the Location Manager at Bristol Airport and enjoy the variety and challenges that the job offers. Every day is different and I work with a great team. Travelex is a company that believe in its core values and recognises and actively promotes its employees."

Dennis, ATM Manager "We have a very important job delivering a great customer experience"
"The best thing about working for Travelex is the different types of customers we meet everyday and working with a great team of people. We have a very important job delivering a great customer experience, whilst maintaining the highest levels of service, to meet the expectations of our business.
In my 6 years working for Travelex, I have quickly progressed from a Sales Consultant, Team Leader, Sales Manager, Operations Manager, and now Heathrow ATM Manager. Travelex recognises potential in its own people. Travelex offers anyone the opportunity to progress within the business, with excellent support and training on offer.
The application process I found was quick, simple and training was offered straight away, with the right tools to help you achieve your goals."

Sonia, Team Leader Supermarkets "Everyday is different and a challenge"
"I studied banking and have been able to put it into practice here. I started as a Travel Money Advisor and after one year I was promoted to Team Leader in one of our busiest shops. I have also worked as a dual site Team Leader. There is a network of Travel Money shops and we work closely with other shops in the area. I like providing an excellent service to customers and dealing with the different currencies. Everyday is different and a challenge."

Debby, Regional Manager Supermarkets "If you work hard, opportunities come along"
"Travelex believe in their people and if you work hard, opportunitie 1008 s come along. I started in 1992 in Heathrow Airport and was promoted several times eventually managing two busy terminals. Travelex offer secondment opportunities. When we have won contracts at regional airports, I have been responsible for opening our new Travelex shops and have managed Sydney Airport in Australia for a year. My current role is Regional Manager for Travel Money with one of our Supermarket Partners. I started when we had just 12 shops and have contributed to the growth and development of the partnership and now we have over 130 Travel Money shops. I have been described as "customercentric" and that is our most important asset. I love working with people and the team spirit at Travelex."

Cara, Customer Service Specialist Sales Centre "We enjoy many bonus incentives"
"I have worked for Travelex for 2 and half years and really enjoy my role as a Customer Service Specialist. I work with a great team of people who are always willing to help and support each other. When I started at Travelex I had no experience in a sales centre environment but my trainer and colleagues made me feel immediately at ease and comfortable. As well as working hard as a team to achieve the targets that are set for us we are also lucky enough to enjoy many bonus incentives set up by the management team. Working for Travelex offers fantastic training and the opportunity to move up the career or experience a new challenge in one of our many business areas."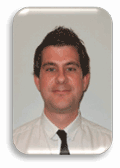 Brent, Sales Centre Team Leader "The future holds more exciting goals for me and my team"
"I have worked for Travelex for just over a year and have learnt so many new skills and met so many new people. Before I worked for Travelex I knew hardly anything about exchange rates and different travel money options available. Now I help friends and family with information and options when they plan their holidays! My past experiences travelling to different countries have helped me in my job role today. I am now a supervisor and have specific tasks which means I can reach out to different clients and look after their queries and needs. The training I have received and the progression I have made is unbelievable and this is available to everyone from day one. I speak to different people everyday and I am at the centre of a great team. I have achieved targets that I have set myself and the future only holds more exciting goals for me and my team."

Mandy, Training and Development Manager "I help create training and career development for all our employees"
"I started my career with Travelex in 1997 as a part time Sales Consultant at Liverpool Airport whilst I was completing post graduate work following the completion of my degree. I was offered a secondment as South Coast Location Manager, with responsibility for 6 ships, 2 Port locations and an Airport. This gave me many opportunities to increase my skills and knowledge of both the business and being a Manager. I relocated again to take up the position of Area Manager looking after over 10 Airport locations across Scotland and the North of England.
My current role is Training and Development Manager for EMEA Currency Services. Travelex has given me the opportunity to work in many different environments and locations, from ships based in Portsmouth, to airports in the North of Scotland, each role has given me the opportunity to learn and apply different skills. Travelex has actively supported my development throughout my whole career, with formalised training, mentors and line managers who have been committed to my personal development and career progression.
The most 1008 rewarding part of my current role is that I help create training and career development for all our employees. This includes ensuring that all our new employees are inducted into Travelex successfully, providing Sales training, Management workshops, personal development opportunities as well as working with the business to identify and support our Managers of the future."