Travelex International Payments
Fancy winning an Aspinal of London's Harrington weekender bag?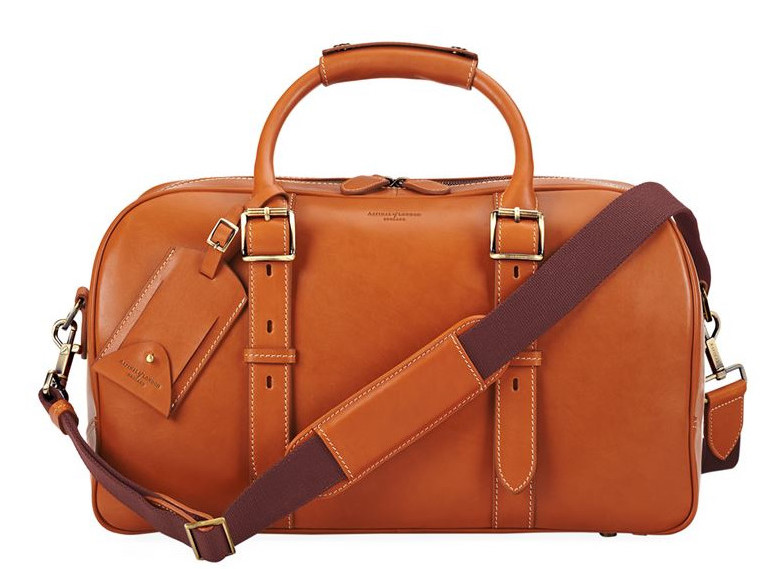 Fancy winning an Aspinal of London's Harrington weekender bag?
Sign up below to our newsletter and you'll be the first to find out about all of our exciting news and offers.
Plus! When you sign up to our newsletter you'll be entered in for the chance to win this fantastic Harrison Weekender Travel Bag from Aspinal of London (worth £595). All you need to do is sign up before 1st May 2016!
Enter now
Transfer your money overseas with confidence
---
At Travelex International Payments, we're here to give you a helping hand with transferring money abroad – without needing to worry about any costly hidden charges.
Whether you're looking to make a special one-off purchase or have a home overseas that you need to pay for, we'll show you how to transfer money online safely with Travelex International Payments. We provide a straightforward service that you can trust – as well as 24 hour support from our expert dealers – to help make transferring money around the world as simple as possible.
Register now
Login to your account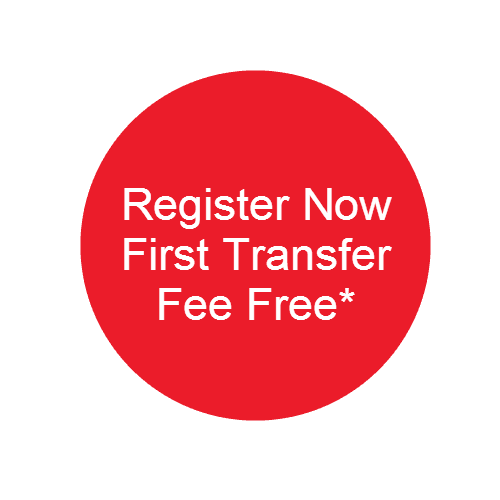 Why Transfer with Travelex International Payments?
See what our customers say about us...
---

"Secure, quick, easy and great rates, the best there is. Much much better than banks and building societies."
- Submitted via reviewcentre

"This was my first transaction using this company. Hassle free, very professional. Will use again."
- Submitted via reviewcentre

"Travelex provided a seamless, cost effective way to transfer funds from the UK to the US in a timely way. The telephone team was friendly, helpful and able to address issues as they arose."
- Submitted via reviewcentre
Supported Currencies
The minimum amount you can send through us is £300 (or equivalent), and we are able to support the following currencies:
Standard
| | | | | | |
| --- | --- | --- | --- | --- | --- |
| AED | United Arab Emirates Dirham | GBP | Pound Sterling | SEK | Swedish Kroner |
| AUD | Australian Dollar | HKD | Hong Kong Dollar | SGD | Singapore Dollar |
| CAD | Canadian Dollar | JPY | Japanese Yen | THB | Thailand Baht |
| CHF | Swiss Franc | MXN | Mexican Peso | USD | US Dollar |
| DKK | Danish Kroner | NOK | Norwegian Kroner | ZAR | South African Rand |
| EUR | Euro | NZD | New Zealand Dollar |   |   |
| FJD | Fiji Dollar | PLN | Polish Zloty |   |   |
Exotics
| | | | | | |
| --- | --- | --- | --- | --- | --- |
| BHD | Bahraini Dinar | LKR | Sri Lankan Rupee | SBD | Solomon Island Dollar |
| BND | Brunei Dollar | MAD | Moroccan Dirham | SCR | Seychelles Rupee |
| CZK | Czech Koruna | MYR | Malaysian Ringgit | TOP | Tongan Pa anga |
| HUF | Hungarian Forint | OMR |  Omani Rial | TRY | Turkish Lira |
| IDR | Indonesian Rupiah | PEN | Peruvian Nuevo Sol | TWD | Taiwanese Dollar |
| ILS | Israeli Shekel | PGK | Papua New Guinea Kina | VND | Vietnamese Dong |
| INR | Indian Rupees | PHP | Philippine Peso | VUV | Vanuatu Vatu |
| KRW | South Korean Won | PKR | Pakistan Rupee | WST | Samoan Talar |
| KWD | Kuwaiti Dinar | SAR | Saudi Riyal | XPF | CFP Franc |
Unavailable Countries
We are unable to send funds to the following countries: Afghanistan, Belarus, Burma, Democratic Republic of Congo, Republic of Congo, Cote d'Ivoire, Cuba, Iran, Iraq, North Korea, Lebanon, Liberia, Libya, Rwanda, Sierra Leone, Somalia, Sudan, Syria, Zimbabwe. 
No Cash
This service does not send cash or allow cash to be paid into its account. Using cash will result in the payment being stopped and the return of funds involves a lengthy process that includes a formal identification process.
No Cheques
This service does not accept cheques under any circumstances, for any currencies.
Choosing Travelex International Payments over your bank can save you money, it's as simple as that.
Rates
The big saving on your international money transfers is in the exchange rates. Before you make a currency transfer, check our rates and then compare these against your bank's rates. Depending on the size of the currency payments, we should be able to save you a significant amount of money.
Fees
Our standard transfer fee is just £7 (or equivalent) for transactions below £2,500. Transactions above £2,500 are fee free. Banks in the UK are charging around £30 for similar transactions!
International Payments Price Promise
We consistently save our clients thousands of pounds, and for larger amounts, the savings can exceed tens of thousands. We do this by regularly checking the exchange rates of the major banks and our competitors to ensure we give you the best overall quote on your international money transfer, that's theInternational Payments Price Promise
If you find a better price let us know about it, we guarantee we will beat it.
• Sign up within the next month and your first transaction is FREE
• The maximum fee you will ever be charged is £7
• Our minimum transaction size is £300
Register now for free!
How can I trust my money is safe?
Travelex International Payments is provided by UKForex – a global FX transfer specialist and part of the OzForex Group, which includes USForex, CanadianForex, NZForex, ClearFX and Tranzfers.
UKForex is regulated by the Financial Conduct Authority (FRN: 521566) for the provision of payment services. In the United Kingdom, regulations require licensed foreign exchange dealers to meet strict capital requirements and employ a range of internal procedures including risk management, staff training, accounting and audit.
Register now to start making your international money transfers with us, and start saving today!
Travelex brings you this service with UKForex and by clicking on the buttons at the top of the page you will be transferred to the International Payments site.
* Terms and conditions apply. For details on our International Payments Price Promise, please click here.