Travel money at Exeter airport
Airport convenience with online rates. Click a 1bf1 nd collect your travel money from Exeter Airport.
Travel money at Exeter
Wherever you're travelling to, save time and money with our click and collect service. Simply order online to take advantage of our most competitive rates and then collect from Exeter airport before you jet off on your next trip!
Order a range of currencies, including euro, US dollar and our Travelex Money Card with only 4 hours' notice for airport collection.
Buy your currency now
Get your currency at Exeter in 3 easy steps
---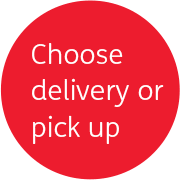 Select to have your currency delivered to your home or collect at one of our stores across the UK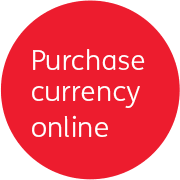 Choose from over 45 currencies and select either cash or a Travelex Money Card.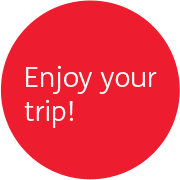 Relax knowing that your travel money has been taken care of by the world's leading foreign exchange specialist.
Our opening hours at Exeter
You can see opening and closing times for our Exeter store below – or use our store finder 1095 to find your nearest UK store.
Exeter Airport
Exeter - Departure before security
First desk on the left located in the main check-in area, opposite W H Smiths.
Monday - 08:00 - 13:45

Tuesday - 08:00 - 13:45
Wednesday - 08:00 - 13:45
Thursday - 08:00 - 13:45
Friday - 08:00 - 13:45
Saturday - 08:00 - 13:45

Sunday - Closed
What currencies are available at Travelex, Exeter Airport?
From euros to US dollars we have over 45 currencies available online to order and collect at our stores at Exeter Airport.
Please allow 2 days for orders of all currency except for euros, US dollars and Travelex Money Card.
View rates
Buy currency now
The perfect travel money solution for you
---

Make sure you have cash ready to make the most of your holiday as soon as you step off the plane
Stock up now

Be the master of your purse; lock in your rate and keep your travel money safe with a Travelex Money Card.
Explore our card
Travellers Like You Love Using Travelex
---

"Click and collect from Exeter was easy to use and I felt that my money was safe. "
- James S.

"Easy to do, better exchange rate than just turning up at Exeter, no real hassle. "
- Stephen T.

"Fast and efficient with the best rate I could find. Will certainly be using again."
- Sally W.
Travelex is rated 4.8 stars by Trustpilot based on 11,325 reviews
When are we open at Exeter airport?

Our store times vary, but the bureaus are open from the first flight until the last flight, so rest assured you will always be able to collect your travel money.

What currencies are available and how soon do I need to order them?

At Exeter airport, you can order over 45 currencies and have them delivered the next day if you order before 3pm. If you're ordering Euros, US dollars or Travelex pre-paid cards, you can order just 4 hours before collection.

How can I get my currency from Exeter?

There are two main ways you can collect your currency from Travelex: ordering it online or purchasing from our cash bureaus.

Where can I find Travelex at Exeter airport?

It's hard to miss us. We have stores and ATMs before and after security, see you there!