Supercard MasterCard® makes each and every one of us a hero when we're on holiday, giving us the power to spend abroad without any bank card roaming fees. Bring a Supercard along on holiday with you, and you'll have a superpower right in your wallet!
This summer, our #SupercardSquad are here to help you to become the true holiday hero that you've always deserved to be with the power of Supercard.
#SupercardSquad
We sent our highly trained #SupercardSquad to the sandy beaches of Majorca to help you overcome your holiday spending woes.
Head over to our Twitter page @SupercardUK to see what they got up to!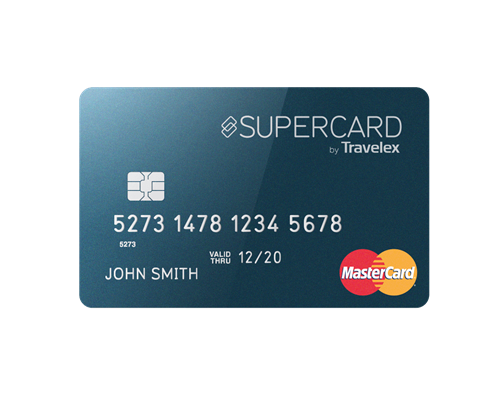 Supercard: make sure you're the hero on holiday
Don't pack your bags without a Supercard!
Use Supercard
to spend abroad like you do in the UK. With no fees or charges, you won't find a cheaper way to spend overseas.*
DOWNLOAD THE SUPERCARD APP
*Based on a comparison of all MasterCard and Visa card products with no overseas spending fee. Between 15th May 2015 and 13th May 2016, the MasterCard wholesale exchange rate was cheaper 82.5% of the time, on average, than the Visa wholesale exchange rate across a basket of 45 major currencies.
Supercard is issued by Wirecard Card Solutions Ltd (WDCS) pursuant to licence by MasterCard International Incorporated. MasterCard is a registered trademark of MasterCard International Incorporated. WDCS is authorised by the Financial Conduct Authority to conduct electronic money service activities under the Electronic Money Regulations 2011 (Ref: 900051).