Travelex Money Card - Golden Tours
Check out our exclusive offers and grab the discount code below.
Once you've purchased a new Travelex Money Card, simply enter the below promo code to get 20% OFF Golden Tours.
GTTRAVELEX
Simply enter the promo code when you order a tour on the Golden Tours website.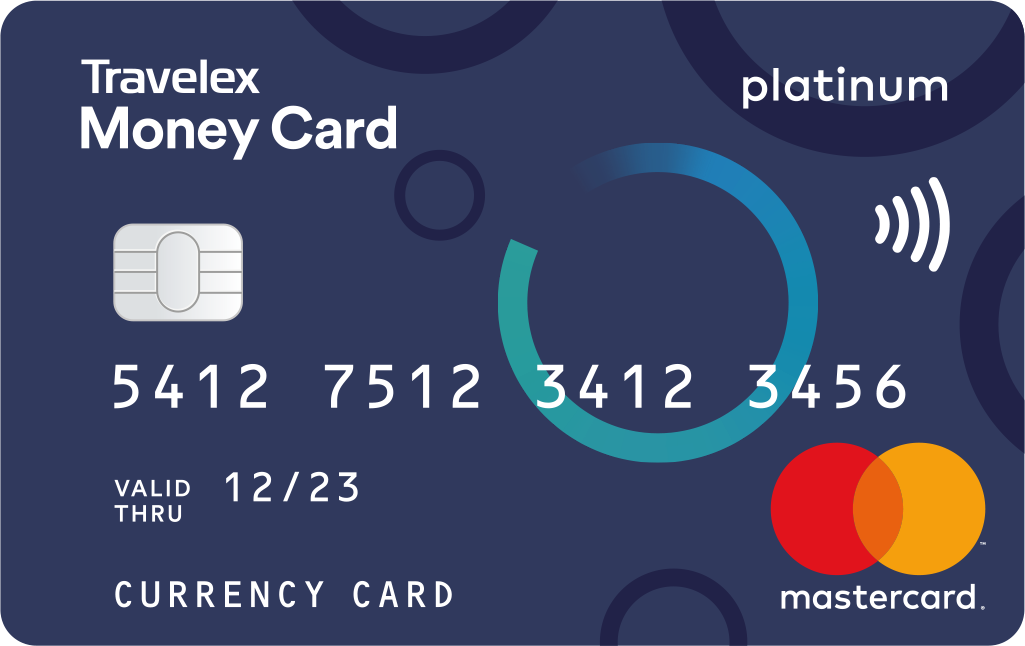 Sightseeing coach tours

Panoramic tour of London with St Paul's Cathedral and Guard Change
Windsor, Bath & Stonehenge Tour - with Free Lunch
Total London Experience & Coca-Cola London Eye - with Free Lunch
The Spirit of London with The View from the Shard and Free SUBWAY Lunch
Simply Windsor Castle - Afternoon Tour
Historic and Modern London - with Free Lunch
Leeds Castle, Canterbury, Dover & Greenwich River Boat Ride
Historic and Modern London on Christmas Eve
The Total London Experience on Christmas Eve
Illumination of London on Christmas Eve
London Panorama on Christmas Eve with Dinner and Midnight Mass
Sights and Sounds of London on Christmas Day – Morning Tour
Sights and Sounds of London on Christmas Day – Afternoon Tour
Sights and Sounds of London on Boxing Day – Morning Tour
Sights and Sounds of London on Boxing Day – Afternoon Tour
Historic and Modern London on New Year's Day
The Total London Experience on New Year's Day
Windsor, Bath & Stonehenge Tour - with Free Lunch
Private Viewing of Stonehenge (access stone circle) and the Roman Baths
Simply Windsor Castle - Afternoon Tour
Oxford, Stratford, Cotswolds and Warwick Castle
Simply Stonehenge Tour - Morning
Windsor, Oxford and Stonehenge tour
City of Bath, Stonehenge and Salisbury - with Free Lunch
Windsor Castle, City of Bath and Stonehenge - with Free Lunch
Oxford and Cambridge Tour
Stonehenge and City of Bath Tour
Stonehenge and Bath Tour with Roman Baths Entry
Leeds Castle, Canterbury, Dover & Greenwich River Boat Ride
Bath, Stonehenge and Salisbury - with Free Lunch
Oxford, Stratford-upon-Avon, Cotswolds and Warwick Castle on Christmas Eve
Windsor, Bath and Stonehenge on Christmas Eve
Dickensian Christmas in Canterbury, Dover & Greenwich with Traditional Christmas Day Lunch
Windsor, Bath, Stonehenge and Salisbury with 3 Course Christmas Lunch
Oxford, Cotswolds and Stratford-upon-Avon with Traditional Christmas Lunch
Windsor, Bath, Stonehenge and Salisbury with Lunch on Boxing Day
Oxford, Stratford-upon-Avon and Warwick Castle with Lunch on Boxing Day
Leeds Castle, Canterbury Cathedral, Dover and Greenwich with Lunch on Boxing Day
Simply Stonehenge on Boxing Day – Morning Tour
Windsor, Bath and Stonehenge on New Year's Day
Oxford, Stratford, Cotswolds and Warwick Castle on New Year's Day
Leeds Castle, Canterbury, Dover & Greenwich River Boat Ride on New Year's Day
Simply Stonehenge on New Year's Day - Morning Tour
Simply Windsor Castle on New Year's Day - Afternoon Tour
Blenheim Palace and the Cotswolds with Free Lunch
Shakespeare's Stratford and the Cotswolds with Free Lunch
Warwick Castle Express
Stratford-upon-Avon and the Cotswolds without Entrances
Buckingham Palace and Windsor Castle Tour
Buckingham Palace and Extended Stonehenge Tour
Royal London Tour with visit inside Buckingham Palace & Changing of the Guard
Simply Stonehenge Tour - Afternoon
The Total London Experience with Lunch on Christmas Eve

Walking and bike tours

Jack The Ripper Walking Tour
James Bond Walking Tour
Haunted London Pubs Walking Tour
Free Royal Walking Tour, Changing of the Guard
Grand London Bike Tour
The Beatles London Walking Tour
Doctor Who Walking Tour Of London
Sherlock Holmes Tour
Drink London!
Greenwich Highlights Half Day Tour
London Bike Tour
Best of Greenwich Day Tour
Haunted London Pubs Walking Tour
Tour of the London Underground
Royal London Bike Tour
Secret London Bike Tour

Hop on hop off

Hop on Hop off - Standalone
Hop on Hop off London Bus Tour - 24 Hour Ticket + 24 Hours Free
Hop on Hop off London Bus Tour - 48 Hour Ticket + 24 Hours Free
London by Night Open Top Bus Tour
Hop On Hop Off One Day Ticket
London by Night Open Top Bus Tour - 7pm Tour
London Hop on Hop off Bus Tours Packages
Hop on Hop off Bus Tour - 48 Hour Ticket + St Paul's Cathedral
Hop on Hop off Bus Tour - 48 Hour Ticket + Tower of London
Hop on Hop off Bus Tour - 72 Hour Ticket + St Paul's Cathedral
Hop on Hop off Bus Tour - 72 Hour Ticket + Tower of London
Hop on Hop off Bus Tour - 48 Hour Ticket + Madame Tussauds + The Coca-Cola London Eye
Hop on Hop off Bus Tour - 48 Hour Ticket + The Coca-Cola London Eye
48 Hour Ticket + The Coca-Cola London Eye + Tower of London
Hop on Hop off Bus Tour - 48 Hour Ticket + Madame Tussauds
Hop on Hop off Bus Tour - 48 Hour Ticket + Madame Tussauds + Tower of London
Hop on Hop off Bus Tour - 48 Hour Ticket + SEA LIFE London Aquarium
Hop on Hop off Bus Tour - 48 Hour Ticket + The London Dungeon
Hop on Hop off Bus Tour - 72 Hour + Madame Tussauds + The Coca-Cola London Eye + Tower of London
Hop on Hop off Bus Tour - 72 Hour + Madame Tussauds + Tower of London
Hop on Hop off Bus Tour - 72 Hour Ticket + The Coca-Cola London Eye + Tower of London
Hop on Hop off Bus Tour - 72 Hour Ticket + Madame Tussauds + The Coca-Cola London Eye
Hop On Hop Off One Day Ticket + Madame Tussauds
Hop On Hop Off One Day Ticket + The Coca-Cola London Eye
Hop On Hop Off One Day Ticket + The Coca-Cola London Eye + Tower of London
Hop On Hop Off One Day Ticket + Tower of London
Hop on Hop off Bus Tour - 48 Hour Ticket + Westminster Abbey
Shrek's Adventure and Hop on Hop off Bus Tour - 24 Hour Ticket + 24 Hours Free
Hop on Hop off Bus Tour - 48 Hour Ticket + Ripley's Believe It or Not! London
Hop on Hop off Bus Tour - 48 Hour Ticket + Ripley's Believe It or Not! London + Tower of London
Hop on Hop off Bus Tour - 72 Hour Ticket + Ripley's Believe It or Not! London – Free Fast Track
Hop on Hop off Bus Tour - 72 Hour Ticket + Ripley's Believe It or Not! London entry after 5pm - Free
London by Night + Tower of London
London by Night + The Coca-Cola London Eye
Hop on Hop off Bus Tour - 48 Hour Ticket + The Shard: The View from the Shard
Buckingham Palace + Hop on Hop off Bus Tour - 24 Hour Ticket 

Low cost tours

Discover Bath, Stonehenge and Salisbury
Discover Stonehenge, Bath and Windsor
Discover Windsor, Oxford and Stonehenge
Discover Oxford, Stratford, Cotswolds and Warwick Castle
ストラトフォード・アポン・エイボン、コッツウォルズとの出会い 無料ランチ付(Discover Stratford-upon-Avon and the Cotswolds with FreeLunch)
Discover Stonehenge and Bath Tour from London
Discover Windsor

Attraction tickets

Churchill War Rooms

Kensington Palace

SEA LIFE London Aquarium – Priority Entrance

ZSL London Zoo

The London Dungeon – Priority Entrance

Madame Tussauds – Priority Entrance

The Queen's Gallery

Royal Mews

Ripley's Believe It or Not! London – Free Fast Track Entry

Tower of London Tickets with Beefeater Tour

Tower Bridge Exhibition

Wimbledon Lawn Tennis Museum

St Paul's Cathedral Tickets - Skip the Line

London Bridge Experience

Party Bus London Nightclub Tour

Kew Gardens and Kew Palace

London Duck Tours

The Banqueting House

Chelsea FC Stadium Tour and Museum

London Rib Voyages - Thames Barrier Explorers Voyage

London Rib Voyages - Captain Kidd's Canary Wharf Voyage

London Rib Voyages - The Ultimate London Adventure

Arsenal – Emirates Stadium Tour

Hampton Court Palace and Gardens

Hampton Court Palace and Gardens

Three Palace Royal Pass

Household Cavalry Museum

Wembley Stadium Tour

Lord's Cricket Ground Tour

Twickenham World Rugby Museum and Stadium Tour

Medieval Banquet

St Paul's Cathedral - Skip the Line

HMS Belfast

The Shard: The View from the Shard Tickets

Up at The O2

Shakespeare's Globe Exhibition & Theatre Tour

Doctor Who Walking Tour Of London

Sherlock Holmes Tour

ArcelorMittal Orbit

The London Time Tour Bus with Free Guide Book

The Ghost Bus Tours - London with Free Guide Book

The Shard: The View from the Shard

Indoor Go-Karting

The View from the Shard Tickets with Champagne

KidZania London

Shrek's Adventure London Tickets

Westminster Abbey Tickets with Audio Guide

The Clink Prison Museum

Bond In Motion

Madame Tussauds Priority Entrance with Star Wars™ Experience - Exclusive Summer Offer 25% off

The View from The Shard: Day and Night

The Coca-Cola London Eye and River Cruise Experience

Jack the Ripper Museum

Madame Tussauds Instant Access with Star Wars™ Experience

Taste of London: The Festive Edition

The London Big Ticket - London Eye, London Dungeon & Shrek's Adventure

The Ghost Bus Tours - London with Free Guide Book

Wembley Stadium Tour

London Duck Tours

Grand London Bike Tour

Horse Drawn Tour of London Christmas Lights

Tour of the London Underground

London Bike Tour

Horse Drawn Tours of London

Best of Greenwich Day Tour

Jack the Ripper Tour + The London Dungeon

Medieval Banquet

Party Bus London Nightclub Tour

The Ghost Bus Tours - London with Free Guide Book

Horse Drawn Tours of London

Buckingham Palace Tour and Afternoon Tea

Cutty Sark Admission

The Royal Observatory, Greenwich

Buckingham Palace Entrance Tickets

Buckingham Palace Tickets

London Rock Tours - Monsters of Rock Tour

Ticket to Ride: The Beatles in London, 50-years and counting

Buckingham Palace State Rooms and Royal Mews

Madame Tussauds Priority Entrance with Star Wars™ Experience

DreamWorks Tours Shrek's Adventure London Tickets

Westminster Abbey Tickets with Audio Guide

Helicopter Flight Over London (12 Minutes)

London Transport Museum - Kids go free

London Transport Museum and Madame Tussauds

Madame Tussauds After Dark

Royal Albert Hall Guided Tour and Afternoon Tea

Shrek's Adventure After Dark

The Ultimate New Year's Eve Ball

Museums & Exhibitions

BAPS Shri Swaminarayan Mandir

Chelsea FC Stadium Tour and Museum

Wimbledon Lawn Tennis Museum

Lord's Cricket Ground Tour

Twickenham World Rugby Museum and Stadium Tour

Ai Weiwei at The Royal Academy

Manchester City Stadium Tour

Design Museum

British Museum Highlights Tour

Elvis Presley Exhibition at the O2 Tickets

The Clink Prison Museum

Bond In Motion

I Am The Greatest: Muhammad Ali at The O2

Exhibitionism: The Rolling Stones

Royal Academy Exhibition - Painting the Modern Garden: Monet to Matisse

The Crime Museum Uncovered

Abstract Expressionism at Royal Academy of Arts

Intrigue: James Ensor by Luc Tuymans

Star Wars Identities: The Exhibition at The O2 London

Star Wars Identities And 2 Course Menu At All Bar One

London Eye

The Coca-Cola London Eye

The Coca-Cola London Eye - Fast Track

The Coca-Cola London Eye - Champagne Experience

Coca-Cola London Eye - Standard Ticket

The Coca-Cola London Eye River Cruise

The Coca-Cola London Eye - Cupid's Capsule

The Coca-Cola London Eye - Private Capsule

The London Cluster Ticket - 4 Attractions in One Ticket

Out of London Attractions

Windsor Castle

Warwick Castle

Canterbury Cathedral

Blenheim Palace

Christ Church

Roman Baths

ZSL Whipsnade Zoo

Stonehenge Tickets

Salisbury Cathedral

The Ghost Bus Tours – Edinburgh with Free Guide Book

Leeds Castle

Cardiff Castle

Edinburgh City Hop on Hop off tour

Edinburgh Castle Tickets

Historic Scotland Explorer Pass - 3 Day

Shakespeare's Birthplace

Royal Yacht Britannia, Edinburgh

3 Day Stonehenge, Glastonbury, Bath & South West Coast

Hop-on Hop-off Cambridge

Palace of Holyroodhouse

Edinburgh Military Tattoo Tickets

Leeds Castle

Warner Bros. Studio Tour London 

Warner Bros. Studio Tour London - The Making of Harry Potter (Transportation Only)

Warner Bros. Studio Tour London - The Making of Harry Potter with Return Transportation

Warner Bros. Studio Tour London with Private Return Transportation

Warner Bros. Studio Tour London - The Making of Harry Potter with Return Transportation - SAVE £13!

Warner Bros. Studio Tour London - The Making of Harry Potter (with Return Transportation)

Warner Bros. Studio Tour London with Private Return Transportation - Executive Vehicle

Warner Bros. Studio Tour London with Private Return Transportation - People Carrier

Warner Bros. Studio Tour London - The Making of Harry Potter with Return Transportation - PROMO

Warner Bros. Studio Tour London - The Making of Harry Potter with Return Transportation

Airport Transfers

Private Transfers – Up to 8 Passengers

One-way Private Transfer from Heathrow Airport to Central London

One-way Private Transfer from Gatwick Airport to Central London

One-way Private Transfer from Stansted Airport to Central London

One-way Private Transfer from Luton Airport to Central London

One-way Private Transfer from City Airport to Central London

One-way Private Transfer from London Rail Stations to Central London

One-way Private Transfer from Dover to Central London

One-way Private Transfer from Southampton to Central London

One-way Private Transfer from Harwich to Central London

One-way Private Transfer from London Heathrow to Gatwick

One-way Private Transfer from London Heathrow to Luton

One-way Private Transfer from London Heathrow to Stansted

One-way Private Transfer from London Heathrow to Dover

One-way Private Transfer from London Heathrow to Harwich

One-way Private Transfer from London Heathrow to Southampton

One-way Private Transfer from Gatwick Airport to Docklands/Greenwich

One-way Private Transfer from Gatwick Airport to Southampton

One-way Private Transfer from Stansted Airport to Docklands/Greenwich

One-way Private Transfer from Stansted Airport to Dover

One-way Private Transfer from Stansted Airport to Harwich

One-way Private Transfer from Stansted Airport to Luton

One-way Private Transfer from Stansted Airport to Southampton

One-way Private Transfer from Luton Airport to Docklands/Greenwich

One-way Private Transfer from Luton Airport to Dover

One-way Private Transfer from Luton Airport to Harwich

One-way Private Transfer from Luton Airport to Southampton

One-way Private Transfer from City Airport to Dover

One-way Private Transfer from City Airport to Gatwick

One-way Private Transfer from City Airport to Harwich

One-way Private Transfer from City Airport to Heathrow

One-way Private Transfer from City Airport to Luton

One-way Private Transfer from City Airport to Southampton

One-way Private Transfer from City Airport to Stansted

One-way Private Transfer from Gatwick Airport to Dover

One-way Private Transfer from Gatwick Airport to Harwich

One-way Private Transfer from Gatwick Airport to Luton

One-way Private Transfer from Gatwick Airport to Stansted

One-way Private Transfer from London Heathrow to Docklands/Greenwich

One-way Private Transfer from Central London to Gatwick Airport

One-way Private Transfer from Central London to Heathrow Airport

One-way Private Transfer from Central London to City Airport

Group One-way Private Transfer from London City Airport to Central London

One-way Private Transfer from London City Airport to Central London with Meet and Greet

One-way Private Transfer from Central London to London Rail Stations

One-way Private Transfer from Central London to Harwich

One-way Private Transfer from Central London to Southampton

One-way Private Transfer from Gatwick Airport to Central London

One-way Private Transfer from Stansted Airport to Central London

One-way Private Transfer from Luton Airport to Central London

One-way Private Transfer from Gatwick Airport to Central London

One-way Private Transfer from Heathrow Airport to Central London

One-way Private Transfer from Central London to Gatwick Airport

One-way Private Transfer from Central London to Heathrow Airport

One-way Private Transfer from Central London to Stansted Airport

 One-way Private Transfer from Central London to Luton Airport

Private Group Transfers – Over 8 Passengers

Group One-way Private Transfer From London All Stations to Central London

Group One-way Private Transfer from Gatwick Airport to Central London

Group One-way Private Transfer from Heathrow Airport to Central London

Group One-way Private Transfer from London City Airport to Central London

Group One-way Private Transfer from Luton Airport to Central London

Group One-way Private Transfer from Southampton to Central London

Group One-way Private Transfer from Stansted Airport to Central London

Group One-way Private Transfer from Dover to Central London

Group One-way Private Transfer from Harwich to Central London

Dining & Entertainment 

Afternoon Tea Aboard Bateaux London - Classic

Afternoon Tea Cruise Aboard City Cruises

Afternoon Tea at Kingsway Hall Hotel in Covent Garden

Afternoon Tea at The Grosvenor Hotel

Afternoon Tea at The British Museum

Festive Afternoon Tea Cruise

Afternoon Tea at Lanes of London

 

Paris day trips

London To Paris Rail Tours

Romantic Paris Day Trip with Louvre & Lunch on the Eiffel Tower

Discover Paris at Your Leisure

Tour of Paris with Louvre and Seine Cruise

Simply Paris

Splendour of Paris

Free & Easy Day Trip To Paris with Open Top Bus Tour

Paris to London Day Trips

Free & Easy Day Trip to London from Paris

Escorted Tour of London from Paris

London at Your Leisure from Paris

Brussels

Day Trip to Brussels

 

UK day trips by rail

UK Day Trips by Rail

Day Trip to Cardiff

The Beatles and Liverpool - Day Trip To Liverpool with The Beatles Story Museum

Day Trip to York by Rail

Day Trip to Lake District with Afternoon Tea

Day Trip to Edinburgh (Scotland) with Edinburgh Castle & Bus Tour

Day Trip to Bath by Rail

Day Trip to Birmingham and Cadbury World by Rail

Day Trip to Stratford-Upon-Avon by Rail

Day Trip to Gloucester with Entry to Gloucester Cathedral

Day Trip to Oxford by Rail with Open Top Bus Tour

Day Trip to Oxford by Rail with Open Top Bus Tour & Christ Church College

Day Trip to Oxford by Rail with Open Top Bus Tour & River Cruise

Day Trip to Bath by Rail with Open Top Bus Tour & Roman Baths

Day Trip to Windsor by Rail with Open Top Bus Tour

Day Trip to Windsor by Rail with Open Top Bus Tour & Windsor Castle

The Beatles and Liverpool - Day Trip To Liverpool with The Beatles Story Museum

Day Trip to Edinburgh (Scotland) with Edinburgh Castle & Bus Tour

Day Trip to Lake District with Afternoon Tea

Day Trip to Bath from Paddington Station

Day Trip to Hampton Court from Waterloo Station

Day Trip to Salisbury from Waterloo Station

Day Trip to Bath by Rail and Open Top Bus Tour

 Day Trip to Windsor by Rail with Entry to LEGOLAND® Windsor

 

Overnight

Edinburgh Overnight

Paris Overnight

Thames cruises

The London Showboat

Bateaux London Classic Dinner Cruise

Sundowner Cruise with City Cruises

Riverlights Cruise with City Cruises

Afternoon Tea Cruise Aboard City Cruises

Bateaux London Classic Lunch Cruise

Lunch Cruise with City Cruises

Classic Sunday Lunch Jazz Cruise

Bateaux London Signature Dinner Cruise

Bateaux London Premier Lunch Cruise

Afternoon Tea Aboard Bateaux London - Premier

Bateaux London Premier Dinner Cruise

Thames Jazz Dinner Cruise with City Cruises

Christmas Time Lunch Cruise

New Year's Eve Dinner and Thames Cruise with Fireworks onboard Meteor Clipper

New Year's Eve Dinner and Thames Cruise with Fireworks onboard Cyclone Clipper

New Year's Eve Dinner Cruise with City Cruises

Tour of London and Christmas Day Lunch Cruise

Christmas Day Traditional Lunch with City Cruises

Premier Sunday Lunch Jazz Cruise

24 Hour River Red Rover - Hop on Hop off Sightseeing

Burlesque Cabaret Cruise on the River Thames

Christmas Day Thames Circular Cruise Sightseeing Cruise

City Cruises - Westminster to Greenwich or vice versa

City Cruises - Westminster to Tower or vice versa

MBNA Thames Clippers - One-day River Roamer

New Year's Eve Dinner and Thames Cruise with Fireworks onboard Typhoon Clipper

NYE Party Like it's the 90s at Planet Hollywood London - Mezzanine Level

Sail With Santa

UK Theme Parks

LEGOLAND® Windsor with Return Transportation

Cadbury World Tickets

Chessington World of Adventures

LEGOLAND® Windsor Tickets

Drayton Manor Theme Park

Chessington World of Adventures

LEGOLAND® Windsor Tickets

 

Language tours

Japanese Tours

リーズ城、カンタベリー、ドーバー、グリニッジ・リバークルーズ (Leeds Castle, Canterbury and Dover and Greenwich Riverboat Ride)

ウィンザー城、ローマン・バース、ポンプ・ルーム、ストーンヘンジ (Windsor, Bath and Stonehenge)

ロンドン市内午前半日観光 (Panoramic Tour of London)

ストーンヘンジ三昧 (Simply Stonehenge)

ストーンヘンジ、バース、ウィンザーとの出会い (Discover Windsor, Bath and Stonehenge)

ストーンヘンジとバース (Stonehenge and Bath Tour)

ストーンヘンジとバース 無料ランチ付 (Stonehenge and Bath Tour with Free SUBWAY Lunch)

シェークスピアのストラトフォードとコッツウォルズ 無料ランチ付(Shakespeare's Stratford and the Cotswolds with Free SUBWAY Lunch)

リーズ城、カンタベリー、ドーバー、グリニッジ・リバークルーズ(昼食つき)(Simply Windsor)

Spanish Tours

Tour en Español - Castillo de Leeds, Canterbury, Dover y Crucero por el Támesis

Tour guiado en Español - Londres histórico y moderno

Tour guiado en Español - Tour "The Total London Experience"

Tour guiado en Español - Tour barato: Windsor, Oxford y Stonehenge

Tour guiado en Español - Castillo de Windsor, Termas romanas de Bath, Pump Room y Stonehenge

Tour guiado en Español - Windsor, Oxford y Stonehenge

Tour guiado en Español - Tour panorámico de Londres con Catedral de San Pablo y Cambio de guardia

Tour en Español – Tour de Londres con Catedral de San Pablo y Cambio de guardia con Crucero

Simply Stonehenge: visita al sitio neolítico de Stonehenge

Tour guiado en Español - Bath, Stonehenge y Salisbury

Tour guiado en Español - Bath, Stonehenge y Salisbury con Pack de almuerzo

Tour guiado en Español - Tour barato: Bath, Stonehenge y Salisbury

Tour guiado en Español - Oxford, Stratford, los Cotswolds y el Castillo de Warwick

Tour guiado en Español-Oxford, Stratford, los Cotswolds y el Castillo de Warwick + Pack de almuerzo

Simply Windsor: visita al Castillo de Windsor

Tour guiado en Español - Tour Barato: Windsor, Bath y Stonehenge

Tour guiado en Español - Castillo de Windsor, Bath y Stonehenge + Paquete de Pic-nic