Where to get the best travel money rates
Our top tips on getting the best value for your money.
If you're hoping to bag the cheapest
travel money
ahead of your next trip (or you're just pondering the best place to buy your
euros
), there are some key things to consider to get yourself a good deal. Here, we compare a few different ways to find the best travel money exchange rates before buying your currency.
Buying cash
When it comes to buying your travel money, getting the best value is all about finding the most purse-friendly exchange rate. It's important here to to look at the total price that a trasaction is going to be and not just at the exchange rate, since there can sometimes be additional fees added to your purchase.
Just like when you buy your flights, you'll generally get a better deal on your travel money by planning in advance in order to secure the best exchange rates.
However, if you've left it to the last minute, there's no worry! At Travelex, you can buy your currency online from us and pick it up as little as four hours later from one of our stores, or you can even have it delivered to your home.
Order your currency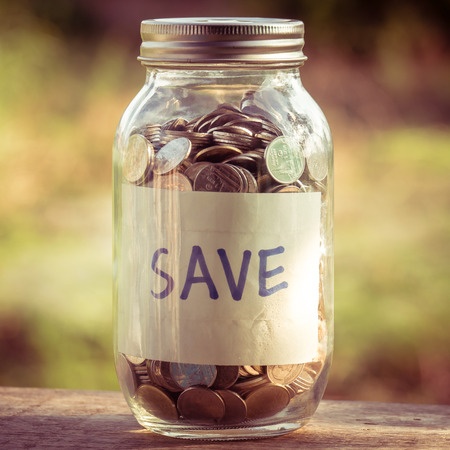 Using your debit or credit card
Generally, it's a good rule of thumb to try not to use your debit or credit card abroad, because you risk being charged hefty transaction fees each time that you do. Lots of debit card providers will add on an extra pound or two each time that you use your card to buy something, and will add on even more when you use your card to withdraw money from an ATM.
As for credit cards, you'll often be charged around 3% each time that you use them, so try not to give in to the temptation!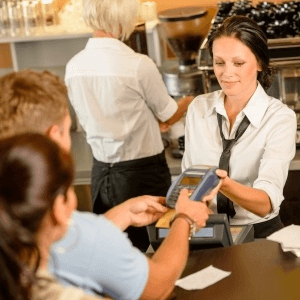 Using pre-paid cards
If you'd like to budget your travel money before you leave but don't fancy carrying a load of cash on you, a pre-paid currency card can be a great way to get a good deal. Simply load the card up with your chosen amount before you go away, and you can then use it just like a debit card to withdraw money or make purchases without worrying about overseas bank fees.
With most pre-paid cards, you'll be able to top up whilst you're abroad too. With the Travelex Money Card* you'll be able to lock in your exchange rate each time you load or reload your Card, so you can take advantage of a great currency exchange rate as well as knowing exactly how much you're spending. What's more, the cards aren't linked to your bank account so if it's lost or stolen, it's easily replaceable without any concern for your cash.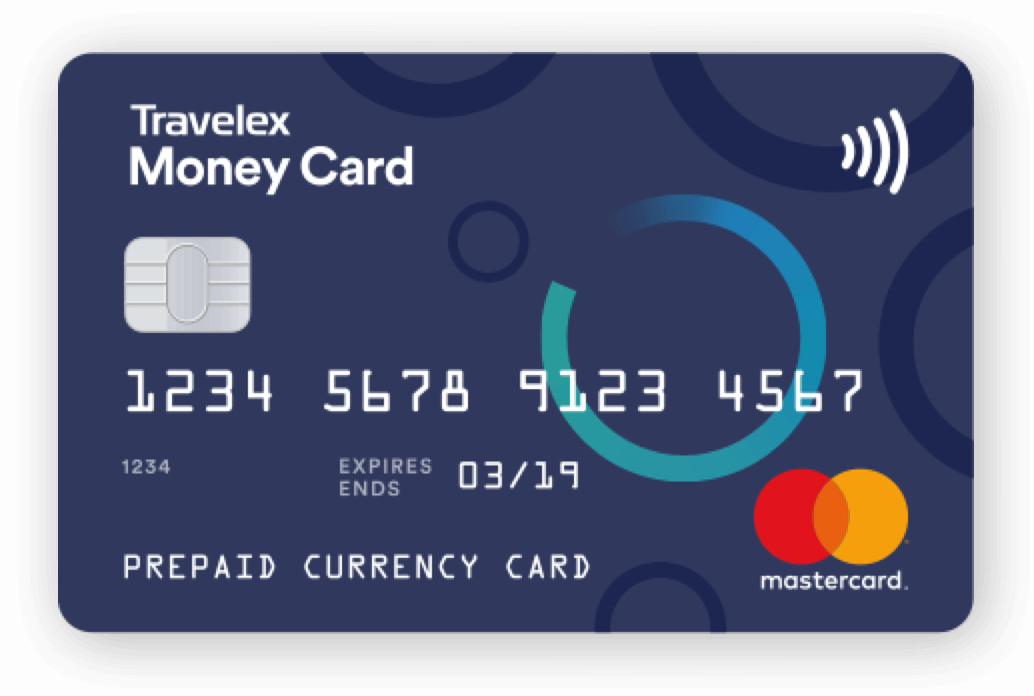 Read our great reviews on Trustpilot!
---
Very helpful member of staff at Heathrow T5
We'd left it late and ordered currency to be collected at the airport so didn't get the best rate possible but there actually wasn't much in it. We went to the wrong desk to collect and the gentleman behind the counter went out of his way to process our order yesterday when he spotted we were travelling with a toddler.
Ross
Great service and easy to use card,
Great service and easy to use card,
peter
Good rate
Good rate, quick delivery. I order online and received the money as required. Maybe for safety reason is best to deliver to the person and not at consierge, but all went well.
Jagoda Risteska
Easy, quick and good rate.
Good experience with Travelex, ordered money to be collected multiple times and always been very easy. The rate is usually very good even last minute, great thing is the no commission charges, which is always good to know. Would use again for sure.
Vishal Kapur
Very efficient and reliable
Very efficient and reliable. I would prefer not to be given 100 euro notes and my wife won't have them. You do sometimes have a problem paying for small value items with one, the village bakery in rural France just doesn't have that much in the till first thing in a morning! Everything else about your service is spot on.
Steven Warren
convenient
Plenty of airport outlets but exchange rate not the best.
Dennis Keeling
I travel abroad 3 or 4 times a year
I travel abroad 3 or 4 times a year, I always use travelex Home delivery I have never been disappointed I the service I receive. Best rates about too.
Samuel Adams
Great service and easy to use!
Great service and easy to use!
Jas
Ordering was simple
Ordering was simple. Money was delivered next day as promised.
DONALD GOULDEN
Excellent service
Very good exchange rate. Quick efficient delivery.
David Main
Competitive exchange rates and next day…
Competitive exchange rates and next day delivery service. What more can you ask for?
Arthur
Travelex CashPassport usage.
I had no problem topping up my Travelex CashPassport nor when I used it, in Spain, for purchases or cash machine withdrawals.
Tom
Quick to order and good that you can…
Quick to order and good that you can pre book a delivery day. Arrived by your regular postman.
Stephen Rawle
Decent rate and delivered the next day
Decent rate and delivered the next day
Gary Darby
Easy to order and collect
Easy to order and collect. You can even add at the same rate when you get to the airport.
Elizabeth Carver
Travelex is rated 4 stars by Trustpilot based on over 32376 reviews

*Travelex Money Card is issued by R. Raphael & Sons plc, pursuant to license by Mastercard® International Inc. Mastercard is a registered trademark, and the circles design is a trademark of Mastercard International Incorporated. Raphaels Bank is a UK Bank authorised by the Prudential Regulation Authority and regulated by the Financial Conduct Authority and the Prudential Regulation Authority (registration number 161302) and is permitted to issue e-money. Head office and registered office at 19-21 Shaftesbury Ave, London W1D 7ED, company registration number 01288938.