International money transfer by the currency experts
A trusted service where you'll always know how much you're sending.

Get Started
Travelex International Payments customer? Login
How to transfer your money online
Whether you're looking to send money to Europe, the US or further afield, with Travelex Wire you can securely send your money overseas in just a few steps.
Find out more
Here's what you need to do:
Sign up for an account with us online

Select where and who you'd like to send money to

Check and confirm your quote

Make your payment and leave the rest to us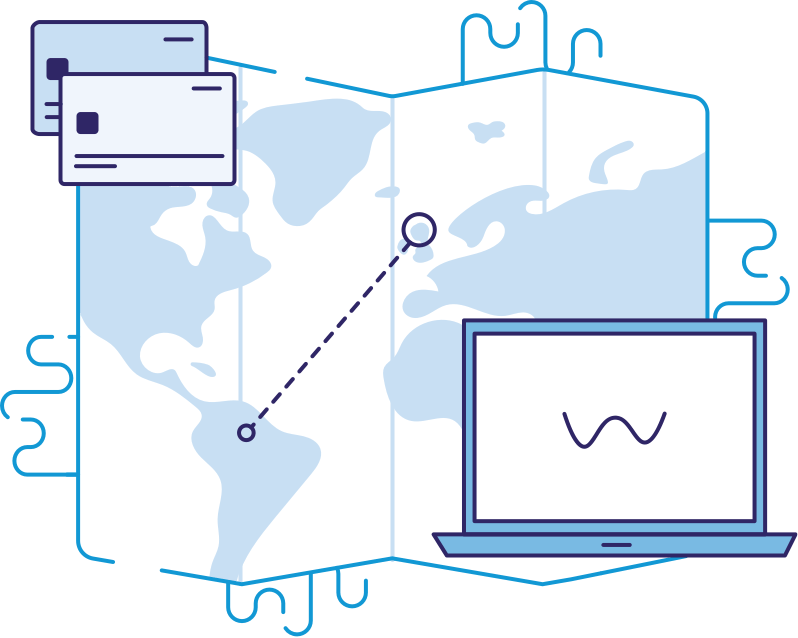 Your money's safe with us
With Travelex Wire, your international transfer is in good hands. Rest assured that we'll keep your money safe and secure.
Start your journey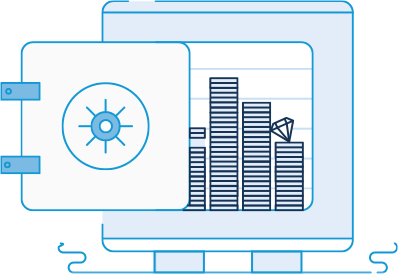 Send your money to:
North America
Oceania
Asia & Middle East
Hong Kong
Israel
Japan
Singapore
Thailand
Turkey
UAE
Africa
South Africa
Have a question?
Find out more
Phone

Want to talk to us over the phone? Give us a call on 0345 300 5835

Email

Social
Common questions:
What can I do with Travelex Wire?

Travelex Wire lets you make international money transfers from the UK to 39 countries. That is: set up an order and pay for it with your UK debit card, after which Travelex will set up your currency transfer and send it to the recipient's bank account.

What do I need to get started?

Let's start with the basics. To send money abroad with Travelex Wire, you'll need:
-Your email address
-Your UK mobile number
-Your UK home address
-Your own UK issued debit card (Visa or MasterCard)
-The bank details of your recipient, including their full name, country specific bank details, and in some cases – depending on the country and delivery method you choose – their home address.

If you don't have your recipient's bank details readily to hand, you can always create your Travelex Wire account and come back later to complete your order.

What is the difference between Travelex International Payments and Travelex Wire?

Travelex International Payments is an international payments service offered by Travelex through our existing partner UKForex. Travelex Wire is the new money transfer service from Travelex directly, offering a low-cost way of sending money internationally.

How much does it cost to make an international money transfer using Travelex Wire?

When you set up your order, you'll be given a quote for the exchange rate and a fee for making the transfer. Due to the foreign exchange market changing constantly when open, you may find your quote changes as you are setting up your order. We'll let you know the latest exchange rate before you confirm payment of your order, and we will confirm the exact exchange rate once your order is booked. The exact fee depends on the amount you wish to send. For orders up to and including £300 GBP, the fee is fixed at £3. For orders over £300, the fee is computed as a percentage of the amount you are sending, and will be clearly displayed to you within Travelex Wire.

How will the money appear in my recipient's account?

In the majority of cases, the recipient will see a reference to our payment delivery partner ("Currency Cloud"). In some cases, the recipient's name and the reference note you provided when you set up your order will also be included. We'll do our best to ensure that it appears on the recipient's statement, but this cannot be guaranteed due to the nature of international money transfers. An international money transfer delivered by SWIFT is more likely to include the reference note but it's still not guaranteed.
How to send money abroad
Looking for a great way to send money abroad?
Here at Travelex, we offer our very own international money transfer service: Travelex Wire. And we're pretty sure you're going to love it as much as we do.
Where can you send money abroad?
Whatever you need to transfer money abroad for, every international currency transfer service will offer different options when it comes to where you can send it. Right now with Travelex Wire, you can transfer money abroad to 39 countries around the world.
How much money can you send abroad from the UK?
Whether you're looking to fund your new home in the sun or simply send money to loved ones overseas, you may be looking to send large amounts of money abroad. Again, the amount you can send will differ depending on which provider you choose, but with Travelex Wire you'll be able to send up to a total of £75k in one transaction.
What do you need to send money abroad?
To set up your international money transfer with Travelex Wire, all you need is:
• An email address
• Mobile number
• UK home address
• Your own UK issued debit card
For your recipient you'll need:
• Their bank details including their full name, country specific bank details
• Their home address (depending on the country and delivery method you choose)
After that, you'll be all set to send your first transfer!
What's a fast way to send money abroad?
If you're looking for a fast way to send your money abroad, you'll be pleased to hear that we offer two delivery options when sending your Travelex Wire money transfer. You can find out more about them here.
What's a safe way to send money abroad?
When you're sending money abroad, it's understandable that you want to know exactly where your money's going and what happens to it along the way. So if you're after a safe way to spend money abroad, we're here to help. With 40 years' experience in foreign exchange here at Travelex, you can trust us to get your money from A to B with ease.
Travelex Europe Limited, registered in England and Wales under number 9641417, is authorised by the Financial Conduct Authority (FCA) register number 900537, under the Electronic Money Regulations for the issuing of electronic money.