All about Tunisian currency
Everything you need to know about arranging your travel money for Tunisia.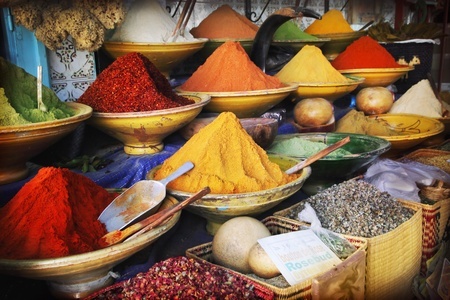 Heading to Tunisia on your next holiday?
If you're looking to buy your travel money before you arrive, you'll soon find out that Tunisian dinar isn't exported out of the country and therefore, you won't be able to exchange any to take with you before your holiday.
There's no need to worry though, because it's easy enough to exchange your money once you arrive in Tunisia. Here's everything you need to know.
What money should you take into Tunisia?
Even if you manage to find somewhere exchanging Tunisian dinar at home, don't take them up on the offer. It's illegal to bring the currency into the country and no place that's reputable will sell it to you.
Once you arrive in Tunisia, British pounds will readily be accepted for exchange, as will 1008 euros and US dollars. Most other currencies are exchangeable too, but not as widely. If you're happy to carry your cash on you, a good option is to take your spending money in one of these currencies and exchange it for dinar on arrival.
If you prefer to use your credit or debit card to withdraw money once you're in Tunisia, that's fine too as ATMs are widely available in tourist resorts and towns. However, you may be faced with surcharges of around 4% on your card, and you should still take a small amount of cash with you to exchange in case of emergencies or problems with your card.
Where can you exchange your currency in Tunisia?
You can exchange your foreign currency at banks, bureau de exchanges, hotels and post offices across Tunisia. The exchange rate is fixed by the government and so there shouldn't be any difference between your rates, wherever you choose to exchange your money. Be sure to bring your passport along with you too, as it might be required for you to change your money.
Make sure to exchange enough money whilst you're there, so that you don't need to rely on using your debit or credit card when you're out and about – you might find that stores and restaurants don't accept card and only operate in cash.
What if you have leftover currency?
Just as it's illegal to bring dinar into the country, it's illegal to take it out too. This rule is taken pretty seriously and the Tunisian authorities have the right to spot search your luggage at the airport. This means that before you leave, you must make sure to change back all of your currency – and this includes coins too! Don't worry about going hungry at the airport though, since shops and cafes will accept a whole range of other currencies, including British pounds, euros and US dollars.
Read our great reviews on Trustpilot!
---
Decent service TERRIBLE rates!!!
Decent service but the rates are TEREIBLE Also they ask too much info when preording
Dee
Great and prompt service
Great and prompt service, would definately use this company again.
Martyn
Pleasant staff
Pleasant staff, no hassle, regular customer, no surprises.
Norm.
Just what I hoped for
Quick, convenient and a good price - nothing to dislike.
Mr Bowron
Good service
Good service. Lovely staff
Isaac
Couldn't be easier
Couldn't be easier, order on line , collect on your way to the airplane,
Anthony Fitton
great service would use again
great service would use again
Theresa Lochinger 1008 span>
Easy and convenient
Very easy and simple process and good value for money
Stephen Jarman
Cash and a Travelex Money Card
We booked some cash and a Travelex money card, the transaction online and at the airport was fine. My only complaint is that I asked at the Heathrow Terminal 4 kiosk, where we picked up the money, about how to use the money card in Australia. I asked if I use the card as a debit card will I incur a fee and I was told yes but they told me if I use it at a cash point ATM there is no charge to withdraw money. Well the opposite was true and I didn't find this out until I was in the Sydney airport at the Travelex desk. Travelex need to make sure their staff give customers the correct information......all in all it was fine and i would use the service again.
Nick
Finding the correct website on Google
Finding the correct website on Google is a little difficult since there seem to be a number of similar sites. Otherwise pretty good and better exchange rates than the usual suspects plus no commission.
John
FIRST CLASS SERVICE
Easy to use,good rates,not the first time I have used TRAVELX and w 1008 ont be the the last. THANK-YOU.
PL Holmes
Good price
Good price, easy to buy and collect.
Darrell B
A good reliable service
A good reliable service
Mr TERENCE JONES
Got a fair rate
Got a fair rate, quickly and my cash was delivered the following day.
Iain
Fast and efficient
Fast and efficient
John Tennent
Travelex is rated 4 stars by Trustpilot based on over 30794 reviews