All about gap year travel
Take the plunge and enjoy the trip of a lifetime.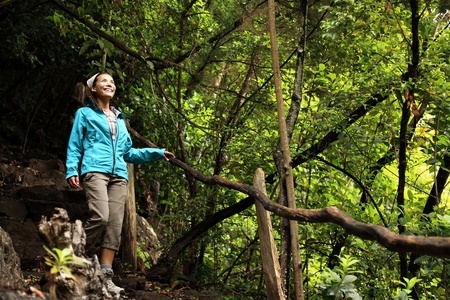 Travelling in your gap year
Are you thinking of taking a year out before uni or starting work?
Spend a year travelling and you certainly won't regret the life skills, cultural experiences and great memories that you'll pick up along the way. Here we share a few ideas on how to spend your gap year in style.
Work abroad
If you fancy making a little money whilst seeing the world – the extra dosh can come in handy to finance your trip – working abroad could be just the thing for you. Whether you spend your time at a summer camp, pick up some beach bar work or spend a few months working in a hostel, there are plenty of options when it comes to working abroad in your gap year. An ever popular choice for travellers is teaching English abroad, which you can do almost anywhere in the world after picking up a TEFL qualification.
Volunteer abroad
For those that have always dreamed of making a difference in the world, your gap year is the perfect chance to undertake a little volunteer work. From community development in Brazil to panda conservation in China, there's bound to be a volunteering project that feels close to your heart and on your gap year, you've got the time to really dedicate yourself to the cause. Check out sites such as Real Gap or GapYear.com for a few ideas to get you started.
Travel the world
You don't need to do something specific in your gap year to have a good time; simply travelling the world and soaking up all those amazing cultures and adventures is more than enough to keep you occupied. Whether you visit tropical Thailand or the far flung reaches of South America, you're bound to have a trip you'll never forget.
If you're planning on travelling to a few different countries on your gap year, we've got your travel money sorted.
Pick up our Travelex Money Card and you'll be able to top it up with your choice of 15 different currencies and use it wherever you see the Mastercard logo.