Travelling to Australia
Everything you need to know before your trip down under.
Oz travel
The sixth largest country in the world, Australia has plenty to offer all who visit. Here's your essential guide to the land down under.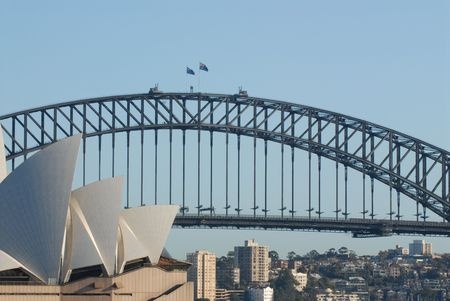 Experience the city life
---
The majority of Australia's population have made their home in the thriving cities that line the country's coast – and there's truly an Australia city to please everyone. Head to artsy Melbourne for cool cafes and hip goings on, or enjoy the sunshine and beach bliss of laidback Brisbane. The capital Canberra offers political vibes, whilst wine fans will love the vineyards of Adelaide. Of course, the crown jewel of cities is Sydney, the cosmopolitan centre of life in Australia.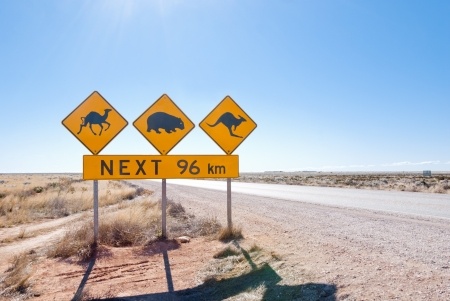 Go wild in the Outback
---
If you prefer to get back to nature, take a trip out into the wilds of the Australian Outback. With rugged wilderness and desert stretching as far as the eye can see, the Outback is an iconic expanse of land quite unlike anywhere else. Here you'll find the world-famous Uluru (otherwise known as Ayers Rock), grandly rising out of the scorched red ground and the famous splendour of Kata Tjuta (the Olgas). Here, you can stroll in the valleys of Kings Canyon or pay a visit to nearby Alice Springs, one of the most famous outback towns of Australia.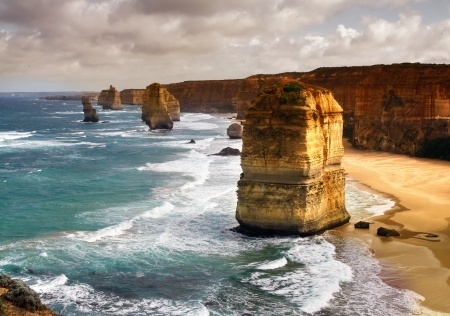 Revel in beach paradise
---
Of course, when you think of Australia, there's no doubt that sun-drenched beaches aren't far from your mind. After all, Aussies pride themselves on their beach culture and it's practically become a way of life. The iconic east coast of the country offers no end of blissful beaches, from the famous Bondi Beach in Sydney to the surfer's paradise of Byron Bay. And that's not even mentioning Australia's west coast beaches!

How to travel to Australia on a budget
---
Australia is the ultimate destination for many Brits, but travel costs here can really mount up. Explore our tips for travelling to Australia on a budget.

What does Australia use for currency?
---
Are you looking to find out what currency does Australia use, how much money to take and how much things cost? This guide tells you everything you need to know about travel money in Australia and how best to buy Australian dollars.
Money
The currency of Australia is the Australian dollar, which is broken down into 100 cents. One pound is currently worth Australian dollars.
Here's a roundup of what you can expect to spend in Australia, with prices in British pounds:
| | | |
| --- | --- | --- |
| Inexpensive meal for one – £8.40 | Bottle of water – £1.25 | 0.5 litre beer – £3.25 |
| Mid-range restaurant meal for one – £20 | Cappuccino – £1.90 | Local bus ticket – £1.80 |
For up to date rates and more information on the Australian dollar, check out our dedicated GBP to AUS guide.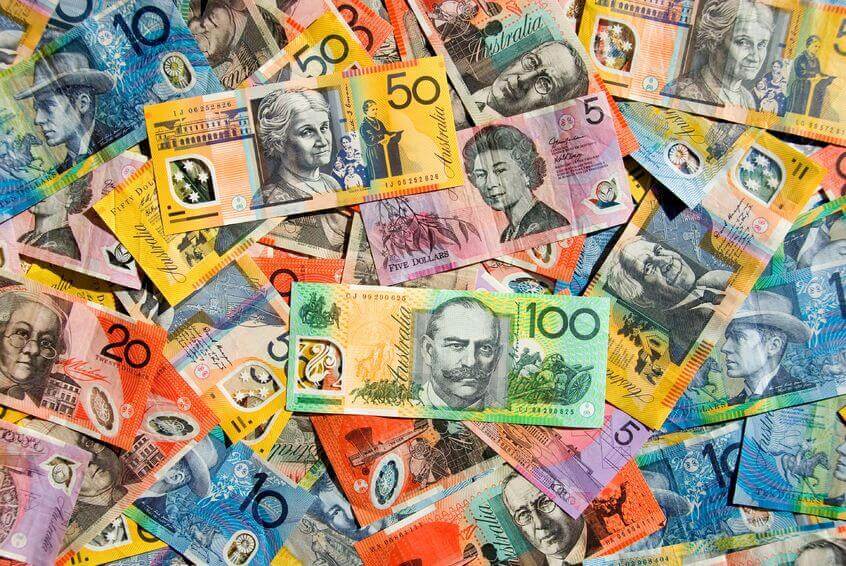 Travelling around Australia
By plane
Considering that Australia is almost eight million squared kilometres in size, travelling by plane is a great way to get around the country. Plane travel can be relatively expensive in Australia, but there are some good deals to be snapped up. The most popular airlines are Qantas, Jetstar and Virgin.
By bus and train
Australia's buses offer a budget way to get around the country, even if they're not the quickest. The national operator is Greyhound which offers a cheap, reliable and regular service. The train network is not quite as widespread (although trains do offer amazing views!) and buses are generally the preferred way to get around.
Within cities
All of Australia's cities have an extensive network of public transport, whether bus, tram, metro or monorail. Taxis are run on a meter, starting at A$4 and charging A$2 for each kilometre after that.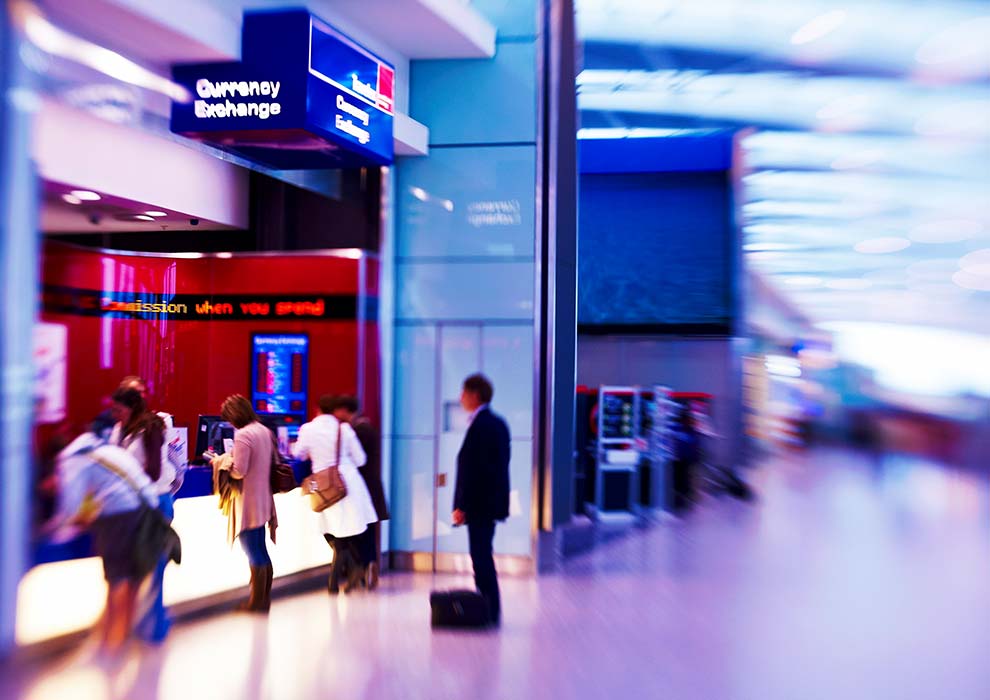 Travelex in Australia
It's really simple to order your Aussie dollars from us and get your travel money sorted before your trip. However, it's not so easy to work out how much money you might need, so if you do run out whilst you're away, it's not a problem. All you need to do is head to your nearest Travelex store in Australia to pick up some more currency. You'll find us in over 100 locations across Australia – check out our store locator or our list of stores by state for more details.
Order your Aussie dollars