Travelling to Croatia
Everything you need to know ahead of your trip to the Adriatic.
It's time to discover Croatia
Sat on the sparkling coast of the Adriatic Sea, Croatia is drenched in centuries of history. Here's everything you need to know before your trip, including top things to do and a lowdown on how much you're likely to spend.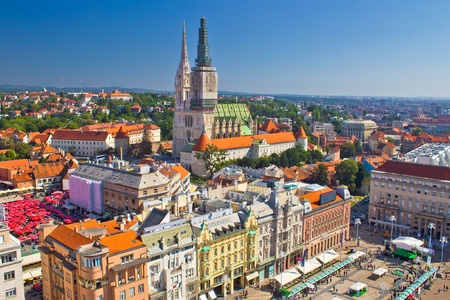 Explore Croatia's cities
---
From cosmopolitan Zagreb to the cobbled streets and UNESCO sights of Dubrovnik, the cities of Croatia have plenty to offer. The ancient port city of Split boasts sapphire waters and mesmerising Roman ruins, whilst the northern city of Varaždin is the country's old Baroque capital. With all those beach towns calling, don't be tempted to miss the inland capital of Zagreb – it's a quirky, beautiful city that can easily rival the more well-known sights of Budapest or Vienna.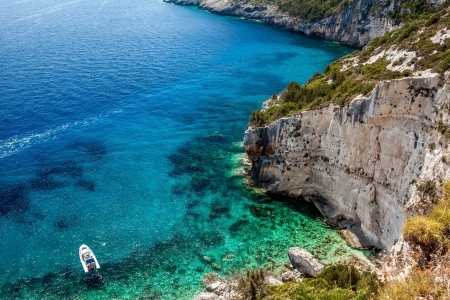 Enjoy beautiful beaches and islands
---
Whilst Croatia doesn't offer long stretches of tropical white sands, its rocky coves and sparkling clear waters are undeniably beautiful. The island of Hvar offers a chic port and glamorous nightlife, whilst the Dalmatian island of Brac is known for its striking beach of Zlatni Rat, sitting against a backdrop of rugged mountains. To get to the stunning Šunj Bay on Lopud Island, you'll need to catch a ferry from Dubrovnik and hike through charmingly rocky and rugged terrain – but it's well worth the trip.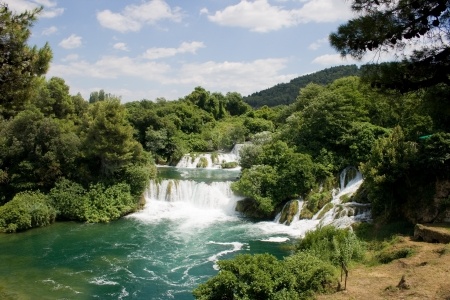 Discover national parks
---
As well as its dazzling coastlines and acres of history, Croatia also offers a spectacular landscape of tumbling waterfalls, rugged mountains and luscious forests to explore. In fact, almost 10% of Croatia is made up of national parks. Listed as a UNESCO World Heritage site, the magnificent Plitvice National Park is home to 16 striking lakes that are famous for their breath taking colours. For active types, Mljet National Park offers kayaking, hiking and swimming set to a backdrop of stunning scenery. Swim in the magnificent waterfalls of Krka National Park or hike into the Manita Peć caves at Paklenica National Park.
Money
The currency of Croatia is the kuna, which is broken down into 100 lipa. One pound is currently worth kuna.
Here's a roundup of what you can expect to spend in Croatia, with prices in British pounds:
| | | |
| --- | --- | --- |
| Inexpensive meal for one – £3.70 | Bottle of water – 75p | 0.5 litre beer – £1.20 |
| Mid-range restaurant meal for one – £9.20 | Cappuccino – 85p | Local bus ticket – £1 |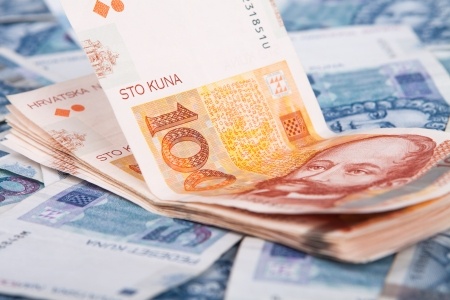 Travelling around Croatia
By bus
Croatia is well served by buses, with a widespread network snaking across the country linking cities, towns and coastline. Buses between cities are very frequent and reasonably priced, with the main terminal being the Bus Terminal Zagreb (Autobusni kolodvor Zagreb) in Zagreb. For some examples of prices, a nine hour bus from Zagreb down to Dubrovnik will cost around 220 kn, whilst a three hour bus from Split to Zadar will cost around 100 kn.
By train
Like the buses, trains in Croatia offer good connections between cities and are relatively frequent, although they tend to be more inland than around the coast. For example, to get to Dubrovnik by train, you'd need to get a train to Split and a bus the rest of the way (for around 100 kn), taking around four hours. Zagreb is the central train hub in Croatia, and a train from there to Split will cost you around 170 kn and take six hours. A four hour train to Rijeka from Zagreb will cost around 100 kn.
By taxi
Taxi prices start at around 23 kn, and are around 5kn for every km.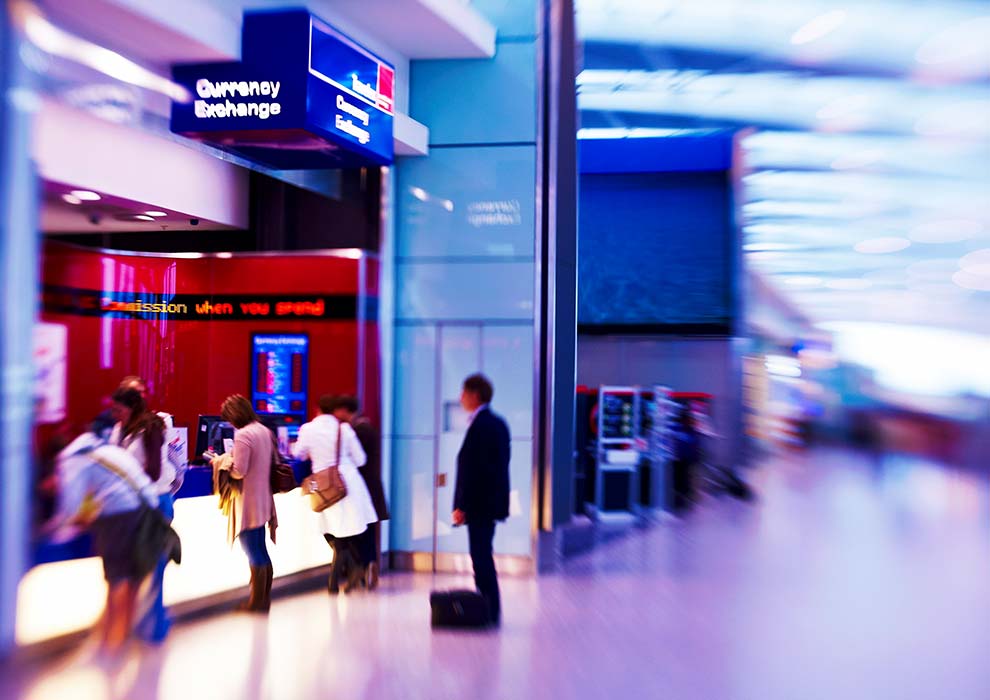 Travelex in Croatia
Before you leave for your Croatia holiday, order your kuna online with us at Travelex. Have a look and see which airport you're flying out of, because you may be able to pick up your order right from us at the airport before you jet off. Otherwise, you can check our store locator to find your nearest Travelex store or arrange to have your order delivered safely to your home.
Order your kuna