Dubai
Discover a futuristic metropolis in the heart of the desert.
Dubai travel
'Evocative' is the word that springs to mind when describing this immensely luxurious city, based in the centre of a vast desert and entrenched with centuries of tradition.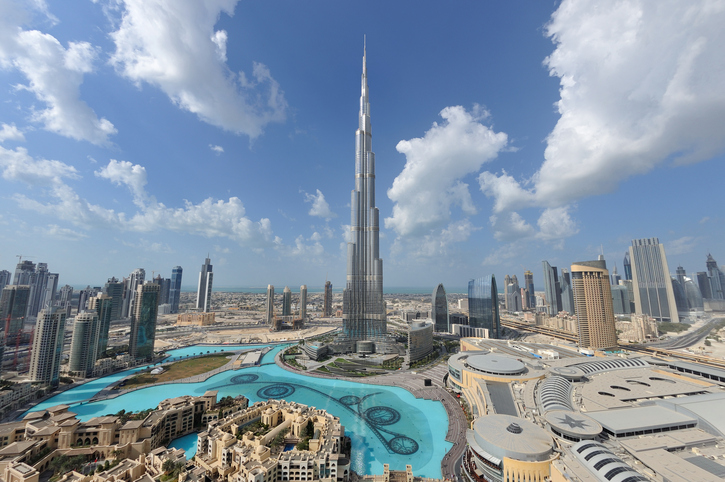 Climb the world's tallest building
Dubai's architecture is arguably one of its most defining and iconic characteristics. Representing the city's ambitions to be the very best at everything, the Burj Khalifa is the world's tallest building and is locally known as the 'Vertical City'. A trip to the very top floor affords you breathtaking views of the entire city and surrounding desert, plus bragging rights to say you've climbed the tallest man-made structure in the world.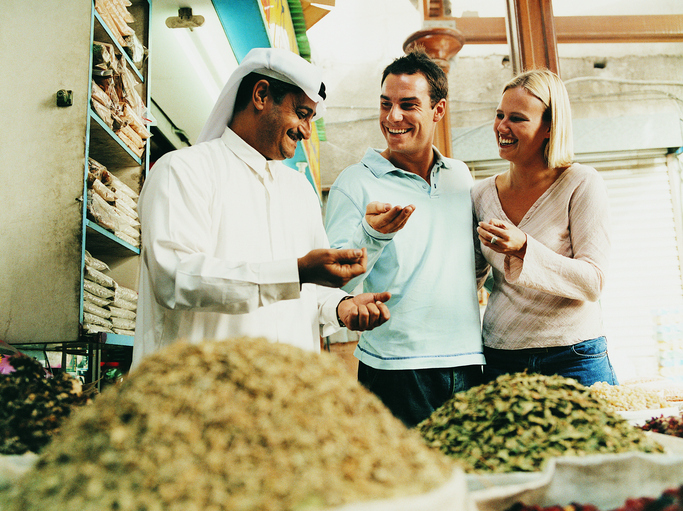 Flash your cash at endless stores
Shopping is Dubai's number one pastime – and it's easy to see why. The Dubai Mall features more than 1,200 retailers along with a full ski slope, theme park, dinosaur skeleton and so much more. For something a touch more traditional (and much more relaxing), visit the Souk Madinat Jumeirah for an authentic market experience with stunning coastal views.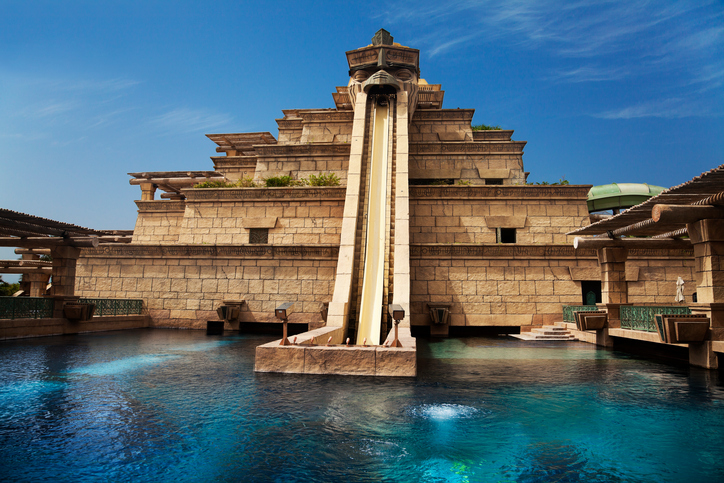 Make a splash (literally)
For a desert city, Dubai – which is situated in the United Arab Emirates (UAE) - provides plenty of opportunities to cool off from the intense heat. Aquaventure Waterpark is legendary among thrill seekers, with plenty of rides and slides that push your adrenaline to the max. Beaches are countless, with tranquil waters and golden sands to lounge about on as you build your tan. And while you might not be able to take a dip in the famous Dubai Fountains, the spectacular water shows will be a highlight of any evening.
Money
The currency of Dubai is the UAE dirham, which is broken down into 100 fils. One pound is currently worth around 4.6635 dirhams.
Here's a roundup of the prices you can expect to pay in Dubai, with prices in British pounds:
| | | |
| --- | --- | --- |
| Inexpensive meal for one – £6.15 | Mid-range restaurant meal for two – £35.89 | Bottle of water – 27p |
| Cappuccino – £3.43 | 0.5 litre beer – £8.20 | Metro ticket - £1.74 |
For up to date rates and further information about the UAE dirham, take a look at our dedicated GBP to UAE currency guide.
Convert your pounds to UAE dirham by ordering from us for your next trip to Dubai.
You'll also be able to order and use our Travelex Money Card wherever you see the MasterCard logo throughout the city.
Order your UAE dirham
Travelling around Dubai
Rail
Rail travel is easily the most popular way to travel around the city for Dubai's visitors, as the extensive network of reliable systems are among the best in the world. The Metro system takes you both above and below ground between the major tourist hotspots. Fares start from 3 dirham. There is also a tram and monorail system that's slightly less extensive but reaches destinations the Metro doesn't.
Bus
The road transport system includes extensive air conditioning, so you don't need to worry about sweltering on the road! There are around 1,500 buses running throughout the city - great for travelling to areas that are off the beaten tourist path.
Boat
Thanks to Dubai's coastal location, you can take a boat ride to most of the major areas of the city, with several options to suit your needs. Ferry and water taxis start at 15 dirham per person and depart three times a day to major tourist destinations. Alternatively, hop on an abra (a traditional wooden boat), or splash out on a luxurious dhow cruise which transports you along the river as you enjoy exclusive dining and live entertainment.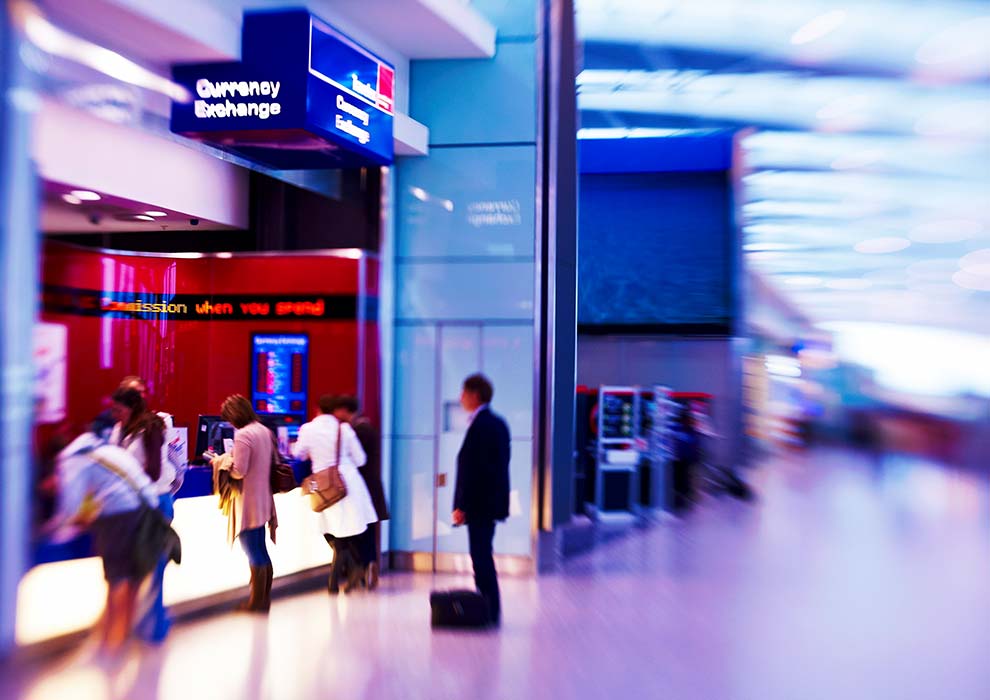 Travelex in Dubai
It couldn't be easier to order your UAE dirham with Travelex before you embark on your Dubai adventure. Order online and have the cash delivered to your door, or collect from a Travelex bureau de change at your local store or airport. Check out our store locator to find your nearest Travelex here in the UK or get your currency when you touch down in