Travelling to Iceland
Your essential guide to this fascinating Nordic island.
Discover Iceland this year
Breath-taking landscapes and cosmopolitan cool, it's not hard to see why Iceland is ever-growing as a must-see destination. Here are our tips on everything you need to know.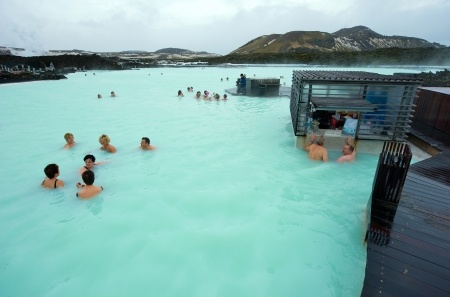 Bathe in the iconic Blue Lagoon
---
The most iconic landmark in Iceland, the blue lagoon has to be seen to be believed. A geothermal pool sat in a lava field, the lagoon heats naturally to around 38°C. The dreamy blue waters of the lagoon are said to have healing properties and the surrounding spa complex is the ideal way to unwind after a long day of exploring.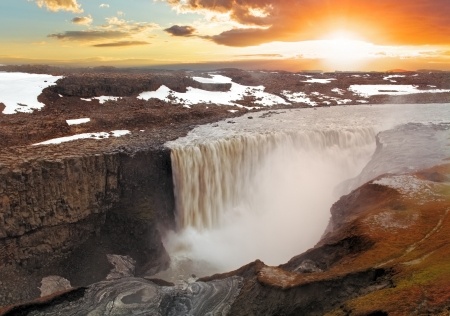 Explore Iceland's national parks
---
Iceland is known for its otherworldly landscapes, and there's a plethora of national parks waiting to be discovered. The UNESCO World Heritage Site of Þingvellir National Park is simply stunning, whilst Snæfellsjökull National Park was the inspiration for the Jules Verne book Journey to the Center of the Earth. Vatnajökull National Park is home to Europe's largest waterfall (Dettifoss) and Landmannalaugar boasts rugged hills, excellent hiking trails and natural hot springs.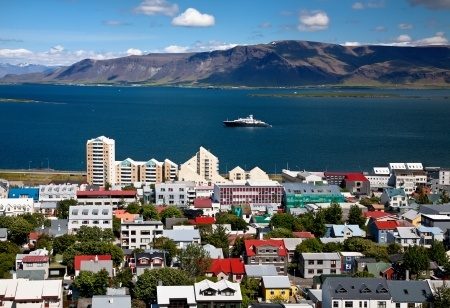 Wander the quirky streets of Reykjavik
---
The most northerly capital on Earth, Reykjavik feels like a magical enclave hidden away from the world. It's here that the majority of Iceland's population live, and the city is alive with a buzz of activity. Brightly coloured houses line its quirky streets, side by side with old book stores, chic cafes and independent boutiques. Even when the nights draw in, a lively music scene and a pub tradition known as rúntur means that the city never sleeps.

What currency does Iceland use?
---
Are you planning a trip to Iceland and wondering about the currency you'll need? Discover everything you need to know about the Icelandic krona (ISK).

Is Reykjavik expensive
---
If you're thinking of travelling to Reykjavik, you won't be disappointed. Discover our top tips for travelling to Iceland's capital on a budget.
Money
The currency of Iceland is the króna (the plural is krónur), which due to inflation is no longer broken down into its sub units of aurar. One pound is currently worth króna.
It's also worth noting that Iceland uses a comma instead of a decimal sign, meaning that if you see '12,000' written on a price, it actually means 12 and not twelve thousand, which would instead be written as 12 000 or 12.000.
Here's how much you can expect to spend in Iceland, with prices in British pounds:
| | | |
| --- | --- | --- |
| Inexpensive meal for one – £10 | Bottle of water – £1 | 0.5 litre beer – £5 |
| Mid-range restaurant meal for one – £25 | Cappuccino – £2.50 | Local bus ticket – £2 |
For up to date rates and more information on the Icelandic króna, check out our dedicated pounds to króna guide.
Need to convert your pounds to krónur? Order them here!
If you don't want to carry cash on you, you'll be able to use our Travelex Money Card wherever you see the MasterCard logo. All you need to do is load it up with British pounds and wherever you use it, it'll convert to the correct currency.
Order your Icelandic krónur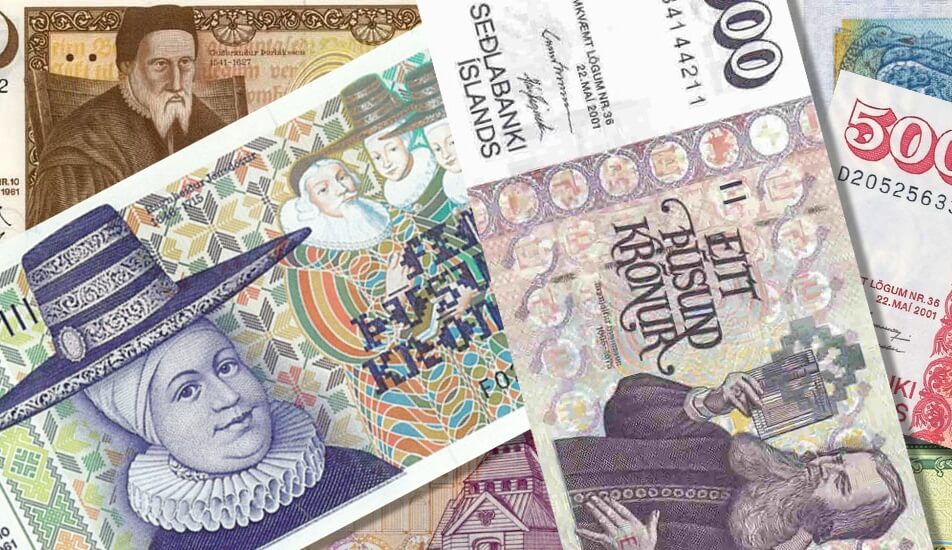 Travelling around Iceland
By car
The most convenient and flexible way to get around Iceland is by car and it's best to hire one if you want to explore the island with ease. Rental prices can be fairly expensive, coming in at around 4 000 kr per day for a two wheel drive vehicle, and 12 000 per day for a four-wheel drive vehicle. Driving in Iceland is on the right hand side of the road and petrol stations are generally open 24 hours a day. The roads in Iceland are high quality, but it's worth being prepared for the sometimes wild terrain and weather conditions, as well as familiarising yourself with Icelandic road signs.
By bus
For long journeys, head to the BSI bus station in Reykjavik. Be advised though that these buses only travel once or twice a day, and that an internal flight is often cheaper. Around Reykjavik, the Strætó bs bus costs around 350 kr for a single fare, 700 kr for a day pass and 1 700 kr for a three day pass.
By taxi
Taxi prices start at around 660 kr, and are around 260 kr for every km.