Travelling to Japan
Read our handy guide on where to go and what to see on your travels through Japan.
Discover Japan
Whether you're devouring mouth-watering sushi, sipping sake or meandering through cherry-blossomed streets, Japan is sure to delight at every turn. This is a place that really does intertwine it all: old meets new, past meets future and east meets west, and any trip to Japan needs a little taste of it all.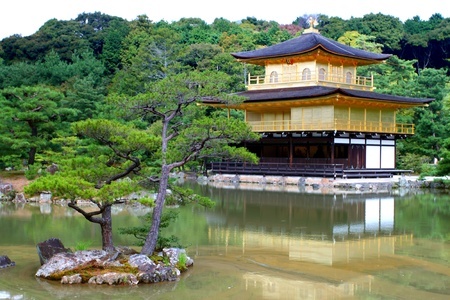 Immerse yourself in the culture
---
Imagine the lantern-lit streets of Kyoto and the tranquil tea houses of Kanazawa, the cosmopolitan chaos of Tokyo and the imperial grandeur of the ancient temples dotted all over the country. Visit the Hiroshima Peace Memorial (Genbaku Dōmu) to remember the past, or unwind the Japanese way in a relaxing onsen (hot spring). Try your hand at karaoke in its birthplace, or spend an evening wining and dining at an authentic izakaya restaurant.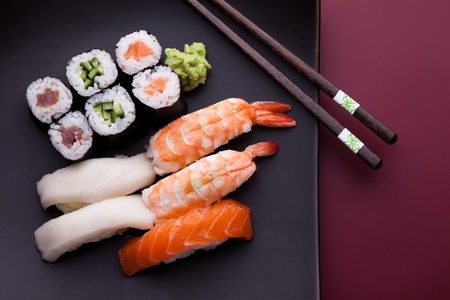 Enjoy delicious cuisine
---
In Japan, kuidaore literally means to eat yourself into bankruptcy – it's something you might find yourself guilty of soon after you arrive. For a true taste of Tokyo, orderkaiseki, a traditional multi-course Japanese dinner and pair it with a glass of sake, the iconic rice wine. Of course, sushi, sashimi and steaming bowls of ramen noodles are all classic dishes to savour, and you'll find them nowhere tastier than in Japan.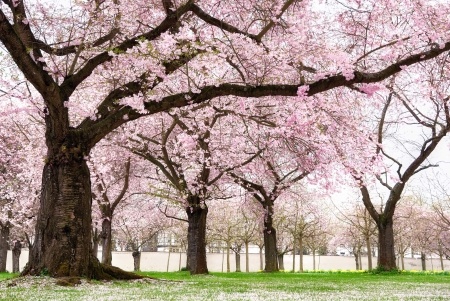 Explore the iconic sights
---
Across Japan you'll find no end of iconic sights to discover, from exploring the zen-like vibes of classic Japanese gardens to climbing the 3776m to the top of Mount Fiji. Take a walk through the cherry blossom trees in Yoshino or visit the snowy peaks of Daisetsuzan. Witness komorebi(sunlight flitering through the trees) and sakura (the onset of spring). You'll never tire of the sights of Japan.
Money
The currency of Japan is the Japanese yen, which is broken down into 100 sen and 1000 rin.
One pound is currently worth Japanese yen.
Here's a roundup of what you can expect to spend in Japan, with prices in British pounds:
| | | |
| --- | --- | --- |
| Inexpensive meal for one – £4.40 | Bottle of water – 60p | 0.5 litre beer – £2 |
| Mid-range restaurant meal for one – £22 | Cappuccino – £2 | Local bus ticket – £1.10 |
For up to date rates and more information on the Japanese yen, check out our dedicated pounds to yen guide.
Need to convert your pounds to yen? Order them here!
If you don't want to carry cash on you, you'll be able to use our Travelex Money Card wherever you see the MasterCard logo. All you need to do is load it up with British pounds and it'll convert to the currency of whichever country you're using it in.
Order your Japanese yen

Travelling around Japan
By train
Riding the Shinkansen (新幹線) or Bullet Train is a must-do for many visitors to Japan, the super smooth train that reaches speeds of up to 320km per hour. Trains are the fastest and most comfortable way to get around Japan, but they can be a little pricey. Pick up a Japan Rail Pass to save yourself some money.
By metro
Japan's metro are fast, efficient and can get you almost everyone you want to go. For more information on prices for Tokyo's extensive metro, head to Tokyo Metro.
By taxi
If you're staying out after midnight, be prepared to get a taxi back to your accommodation. A taxi will cost you around ¥700, and ¥300/km and it's not expected to tip your driver.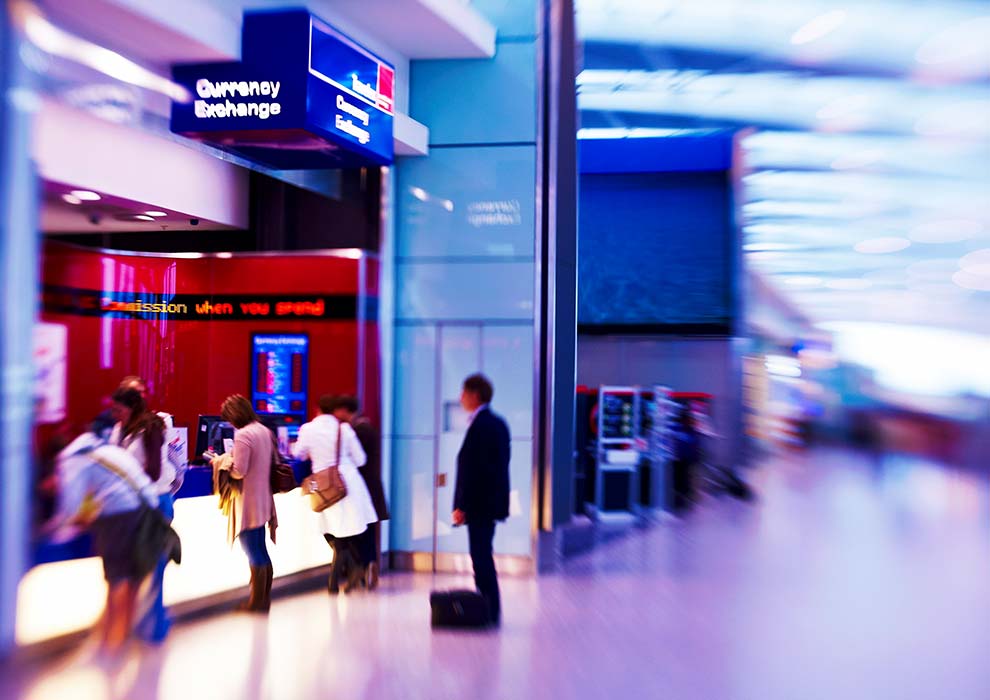 Travelex in Japan
It couldn't be easier to order your yen from us online before you jet off on your trip. But if you need to pick up some more whilst you're in Japan, there are plenty of Travelex stores that can sort you out. Head to our store locator to find your nearest!
Order your Japanese yen