Travelling to Morocco
Everything you need to know ahead of your trip to the Arabian wonder.
Discover Morocco
Dating back centuries, Morocco is an explosion of colour, tradition, soul and spice. Here's everything you need to know before your trip.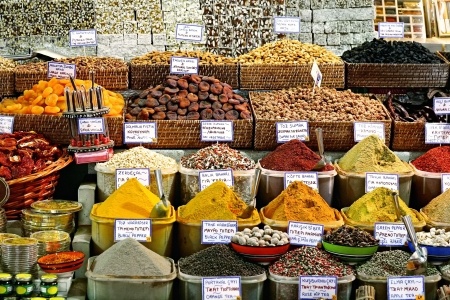 Explore Morocco's Cities
---
A country as impressively diverse as Morocco is home to an array of fascinating cities. From the vibrantly modern metropolis of Casablanca to the medieval streets of Fez, the ancient souk markets of Marrakesh or the bustling life of capital city Rabat, there's something for every traveller to fall in love with.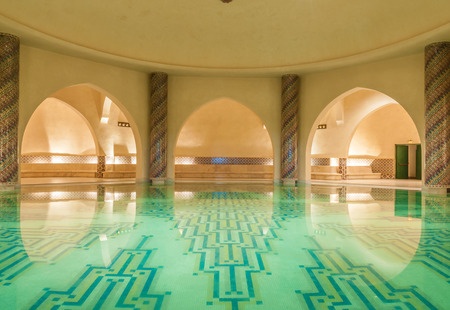 Visit a Hammam
---
The quintessential Moroccan experience, visiting a hammam is a must-do of your trip. A hamman is a steam room that Moroccans visit each week to wash and cleanse themselves whilst socialising with friends and family. You can choose whether to visit a public one to get the real experience or head to a more tourist-friendly one for around 150Dh. Once inside a hammam men and women bathe separately, and you can begin to wash yourself with exfoliating scrubs or you can even pay a member of staff to pamper you. Take a towel and a bathing suit along and enjoy the experience.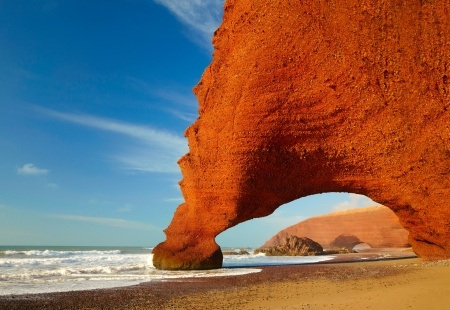 Enjoy beautiful beaches
---
Beach life may not be the first thing that springs to mind when you think of Morocco, but the country has an impressive coastline of beachy wonders. The popular beach town of Agadir is a good place to start, whilst Essaouira is slowly building its reputation as the next best thing. If you prefer your beaches quieter and more rugged, the laidback town of Taghazout is a popular spot with surfers the world over.

What is the currency in Morocco?
---
Morocco is a stunning travel destination, but how much money should you take with you? Learn more about the currency in Morocco.

Is Morocco expensive?
---
Wondering how to find cheap flights to Morocco and how to budget for a trip to this beautiful country? Learn more in our Morocco travel guide.
Money
The currency of Morocco is the dirham, which is broken down into 100 santimat.
The dirham is a closed currency, which means it can only be bought once you arrive in Morocco. You're allowed to bring in or take out 1000Dh (around £65) but you'll need to exchange the rest on arrival.
You can exchange your pounds (don't bring Scottish, Gibraltar or Northern Irish Sterling notes) to dirhams at a Bureau de Change in the airport or port, at a bank and in most hotels. Keep hold of your receipt as you might need it to convert your dirhams back when you leave – you can do it at the airport for a good rate.
If you'd rather, you can take our Travelex Money Card with you, and use it wherever you see the MasterCard logo. Simply load it up with British pounds and it'll convert to dirhams once you start using it in Morocco.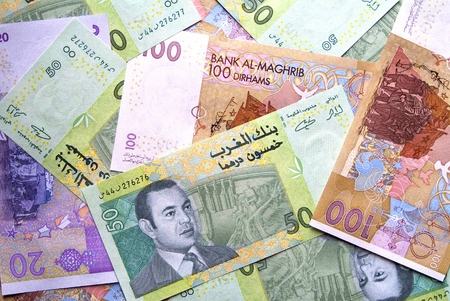 Travelling around Morocco
By train
Trains are generally considered the best way to get around Morocco, since they are quick, easy and comfortable. They're also a great way to get to know the locals as you'll find that passengers are very friendly and social. The journey from Tangier to Marrakech will cost around 200Dh second class, or 300Dh first class, and the night trains offer couchettes to sleep on for an extra 100Dh.
By bus
Luxury buses are also a great way to travel around Morocco and their travel network is pretty extensive. You'll find that they're comfortable, air-conditioned and fairly cheap – good companies to use are CTM or Supratours, where a trip from Casablanca to Agadir will cost you around 220Dh. There are also plenty of local buses available for about a quarter of the price of a luxury bus, but they can be incredibly slow since they will stop for anyone, anywhere.
By taxi
Taxis are a common way to get around the cities of Morocco – prices start at around 7Dh, and are around 5Dh for every km.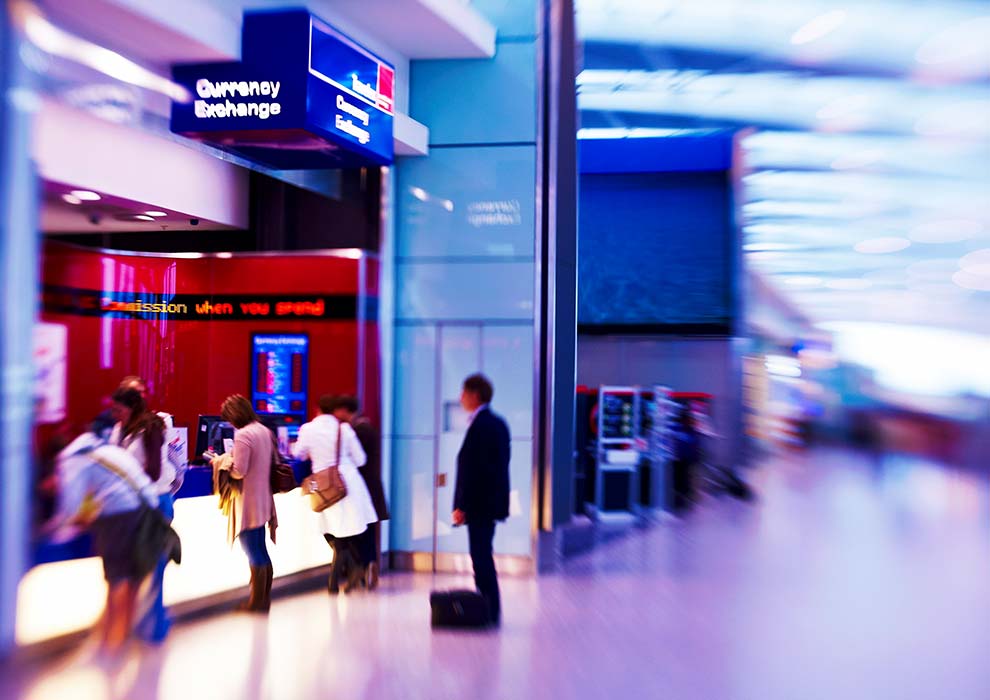 Travelex in Morocco
Since Moroccan dirhams aren't available outside of the country, you won't be able to pick up any before you head off. You'll be fine to take British pounds with you, ready to exchange once you arrive.
If you'd rather not carry cash, you can take our Travelex Money Card with you. It works like a debit or credit card and you'll be able to use it wherever you see the MasterCard logo. Simply load it up with British pounds and it'll convert to dirhams once you start using it in Morocco.
Instagram travels: the world's most photogenic destinations