Is Morocco expensive?
Morocco is a wonderful place to visit - from its atmospheric streets and markets to sandy beaches and peaceful mountains. The good news is that you certainly don't need deep pockets to travel here.
In this Morocco travel guide, we share tips and insights for visitors on a budget.
The cost of transport in Morocco
There's a broad variety of travel options, and they come at a range of prices to suit any budget. Travelling between cities is easy with the national train network, and there are also good bus services.
You might wonder if Morocco is expensive for travel - but in fact there are a number of budget-friendly ways to get around. It's important to remember, though, that public transport is limited, and so travelling to very remote areas can be more challenging and potentially more expensive.
Train travel in Morocco
Getting from one city in Morocco to another is easiest and most cost-effective by train. Trains are comfortable and pretty fast, but sadly the routes are limited.
There are two main lines, both linked to Marrakech, which will take you to key destinations such as Tangier, Fez, Casablanca, Rabat and Agadir. Timetables are available online and at major train stations [1].
You can also travel by night train on the Tangier–Marrakesh and Casablanca–Oujda routes. Couchette cabins are comfortable and secure [1].
How to buy train tickets in Morocco
You can buy tickets at any station on departure, or you can book in advance online.
The ONCF website makes it easy to explore train times and buy tickets. You can choose either first-class or second-class seats.
You can also buy multi-day rail passes, with options for 7-day, 15-day and 30-day tickets. These should be purchased at a train station.
When travelling by train in Morocco, there are lower rates for children and people aged under 26 [1]. A great way to save that little bit extra!
Taxi cost in Morocco
There are two types of taxi in Morocco - petits (small) taxis and grands (large) taxis.
Petits taxis are the standard type of taxi, usually carrying three passengers [2]. You can pick them up at a taxi rank or hail them.
Grands taxis can be a great way to explore Morocco. They are large cars that carry six passengers. They travel specific routes with departures all day. Just go to the terminal and ask for a seat to your destination.
Taxis will get you to your destination much faster than buses. Fares vary - they might be just a little more than a bus or up to twice the price.
Renting a car
Car rental is a great way to get around Morocco for a reasonable price. A small economy car can be a cheap way to get around.
Renting a car can be a great way to explore more remote parts of Morocco. Roads are generally good quality and fuel can be slightly cheaper than in the UK – but this can fluctuate.
It's important to take care. When driving in a different country, the rules can often be different from what you're used to. It pays to be cautious, particularly when driving in cities and especially at night.
Travelling by bus
The national bus company in Morocco, CTM, offers fast, reliable services. Timetables and tickets are available online. Their services run frequently throughout the day, and there are even some overnight buses too [3].
A bus from Marrakech to Tangier takes around 7 hours. Other reputable bus providers include SATAS and Trans Ghazala [3].
Buses are a great option to reach less touristy parts of Marrakech that are not easily accessible by train. Most are air-conditioned, offer drinks and snacks on board and some have Wifi!
How find cheap flights to Morocco
Low-cost airlines including Easyjet and Ryanair run a number of routes linking the UK and Morocco. To save extra money on flight costs to Morocco, consider flying in January and March, as these can be the cheapest months to fly [4].
Most importantly, it almost always pays to book flights as far in advance as possible to keep costs down.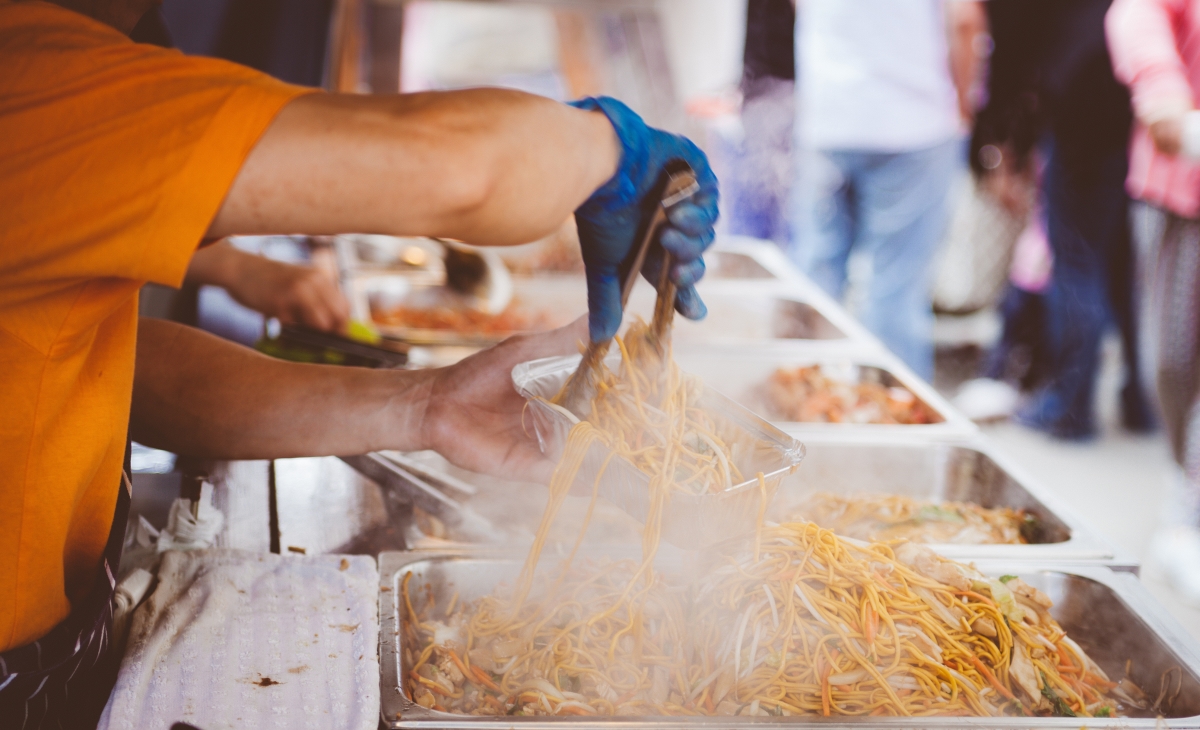 Is food expensive in Morocco?
Food in Morocco is a sensory experience, with tasty kebabs, fruity couscous and aromatic tagine typical dishes to try. Meals are generally cheap and street food is widely available.
Mint tea is the national drink, but coffee and fruit juices are also worth sampling. While tap water is generally safe to drink, bottled water is also cheap.
As Morocco is an Islamic country, bars and drinking are not part of the traditional culture. A typical city bar will usually be male-dominated, but women are welcome in bars in tourist destinations and more upmarket hotels [5].
Where to eat cheaply in Morocco
It's easy to find budget meals in Morocco. You might be worrying about food prices in Morocco, but in fact, a three-course meal is often much cheaper than the UK. Just take a look at restaurant menus to choose an eatery to meet your budget.
Street food is a great source of tasty items and buying food from a supermarket and eating in your accommodation is a good way to save money.
The consumption of alcohol is allowed in Morocco but only tourists are allowed to drink in public. You can buy alcoholic drinks in bars, hotels and supermarkets [6].
So, given its Islamic culture, is Morocco expensive for drinks? Well, there is considerable tax on alcohol, making it more costly. Overall, you may see similar prices you would in the UK.
Get ready for your trip - and read more in our Morocco travel guide
Ready to start planning your trip to Morocco? As you know now you can't buy Moroccan Dirham until you land in the country. By taking the Travelex Money Card you can simply load the card with pounds before you travel, then use it in Morocco to exchange from a bureau de change.
For more information about travelling to Morocco see our Morocco travel guide, or find out more about the Moroccan Dirham.
References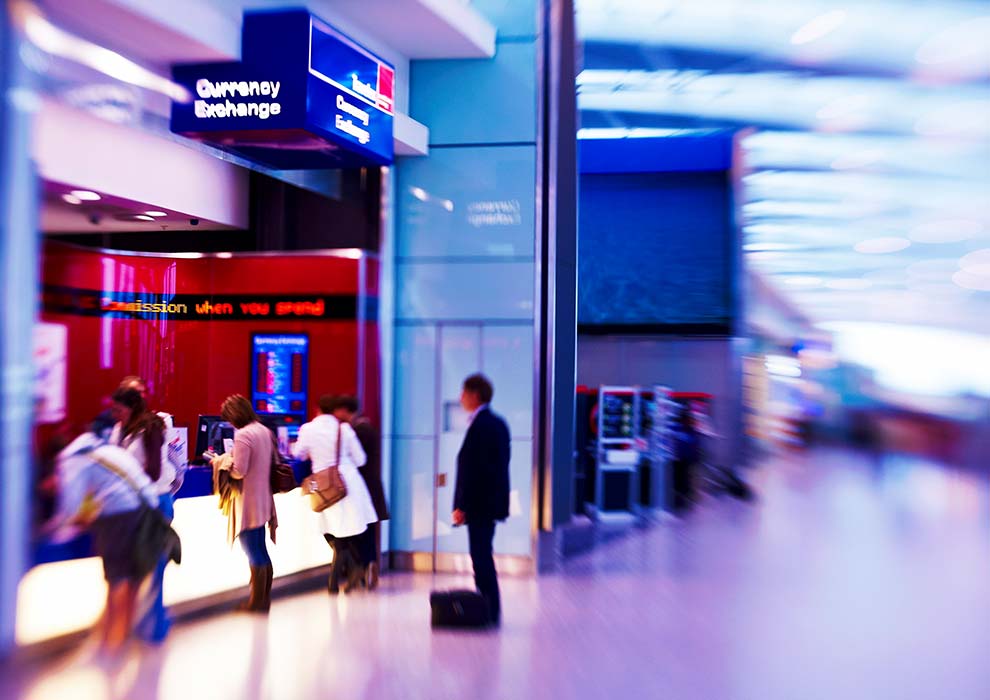 Travelex in Morocco
Since Moroccan dirhams aren't available outside of the country, you won't be able to pick up any before you head off. You'll be fine to take British pounds with you, ready to exchange once you arrive.
If you'd rather not carry cash, you can take our Travelex Money Card with you. It works like a debit or credit card and you'll be able to use it wherever you see the MasterCard logo. Simply load it up with British pounds and it'll convert to dirhams once you start using it in Morocco.