What currency does Turkey use? A complete guide to Turkish Lira
Turkey is a much loved holiday destination for Britons, not least because it offers a very varied range of resorts and experiences - not to mention the captivating city of Istanbul.
Are you looking to find out what currency is used in Turkey, how much money to take and what things will cost? This guide explains everything you need to know about Turkey's currency and the exchange rate for Turkish Lira.
A breakdown of Turkey's currency
So what currency does Turkey use? It's the Turkish Lira, which was first introduced in 1844. The abbreviation for lira is TRY [1].
One lira is made up of 100 kurus - and Kurus had previously been the primary unit of currency within the Ottoman Empire.
Turkey had to revalue its currency in 2005 after years of depreciation. The Turkish new lira replaced the previous version at the rate of 1 new lira to a million old lira.
In what denominations can you find Turkish lira?
Turkish lira come in the following denominations:
1 lira coin
5 lira note
10 lira note
20 lira note
50 lira note
100 lira note
200 lira note
Every Turkish banknote features a picture of Mustafa Kemal Atatürk, the first president of Turkey, known as the 'Father of Turks'.
You will also find coins for 1, 5, 10, 25 and 50 kurus.
Is the Turkish lira used anywhere else?
The lira is the national currency of Turkey, and it's also used in the Turkish Republic of Northern Cyprus. It is not used anywhere else in the world.
What is the exchange rate for Turkish lira?
The Turkish Lira is a volatile currency. For the latest rates see our Turkey currency page.
How much can I expect to spend in Turkey?
One reason that Turkey is so popular with British travellers is that your money goes a long way here. You will notice that most things cost a great deal less than at home - including food, drinks, experiences, and shopping.
Turkey is also famous for market sellers that offer imitation designer goods including clothing, bags and sunglasses. Just be aware that you may not be buying the real thing.
How to get your lira
You will always get the best exchange rates by pre-ordering your travel money. At Travelex it's easy to buy Turkish currency online, for home delivery or collection at one of our UK stores.
Or, choose the Travelex Money Card - an easy, secure way to manage your holiday currency. Load the card, then use it in ATMs in Turkey or for contactless payments where Mastercard prepaid is accepted. If you lose the card, you can freeze it or cancel it and as its not connected to your bank account you won't face losing anymore money.
Order your currency as cash or on the card. Once you own a card, you can manage your spending, top up and change currency using our Travelex Money App.
How to spend your lira
It's usually best to have both cash and a card when travelling in Turkey. You will need cash for small shops and markets, taxis and buses, while it's often easier to pay in hotels and restaurants with a card.
One thing to note is that due to the volatility of the Turkish Lira, euros is often accepted in Turkey and can even be requested as the main currency. It's often a good idea to take a combination of Lira and euros in cash and currency on the Travelex Money Card.
The Travelex Money Card is an easy way to convert pounds to Lira and euros. Depending on what currency is being used more you can easily top up your card with more currency on the go.
Any unspent money can then be converted into different currencies for your next trip or back into pounds.
Ready to buy some Turkish lira?

So now you know all about the currency Turkey uses. Why not get ready for your trip and buy your Turkish Lira today?
There is so much to see and do on your Turkish adventure, so don't miss our Turkey travel guide which covers both the big cities of Turkey and its holiday resorts.
You can also discover more background information about currency exchange in Turkey.
References
Turkish new lira (try): What it is, how it works (2023) Investopedia. Available at: https://www.investopedia.com/terms/forex/t/try-turkish-new-lira.asp (Accessed: 15 September 2023).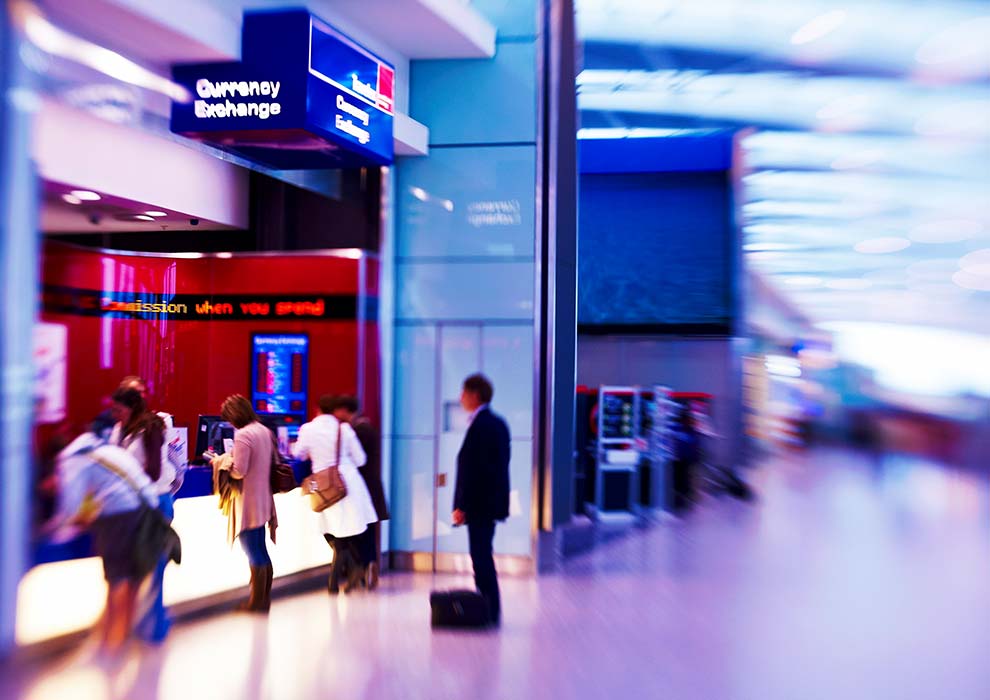 Travelex in Turkey
You can order all the Turkish lira you need from us before your trip with ease. When you place your order, you'll be able to choose between having your currency delivered to your home, or picking up your order from your nearest store or airport.
It really couldn't be simpler to organise your travel money with Travelex.
Order your Turkish lira