What to spend your baht on:
A bottle of water

9.6 THB

One-day adult pass on the Bangkok metro

120 THB

An elephant ride in the Khao Yai National Park

3400 THB

A bottle of local beer

100 THB

A scuba-diving course in Bangkok

5500 THB
Total spending money needed:
A budget
for people for
nights
---
---

Recalculate
Must-sees in Thailand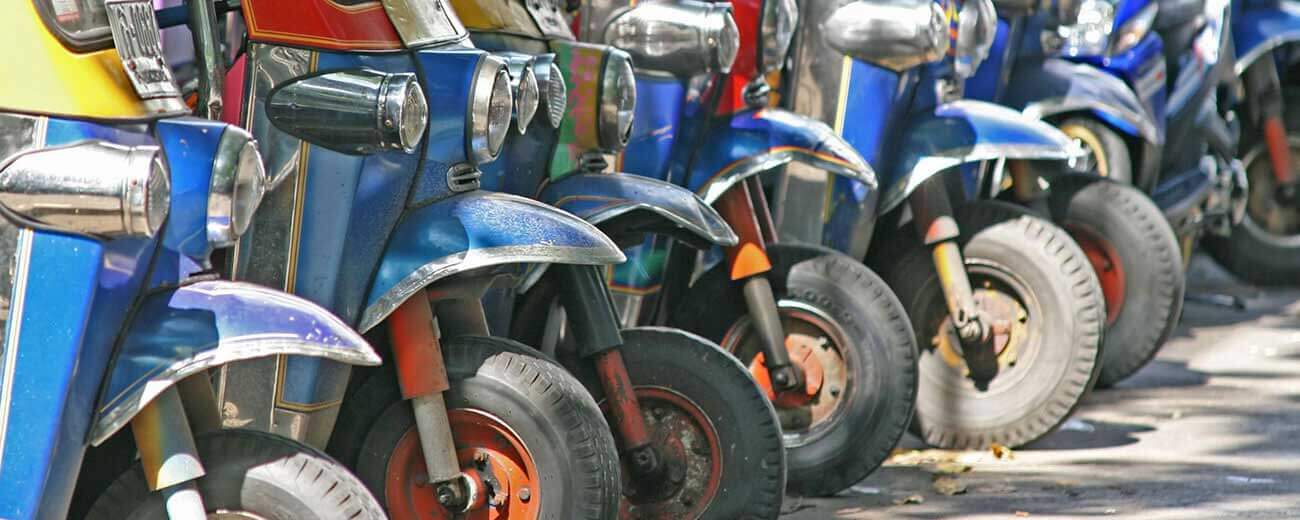 Bangkok
Home to gleaming temples and bustling streets lined with authentic street food stalls and tuk-tuks zipping through the crowds, there's little wonder that Bangkok is one of the most popular holiday destinations in the world.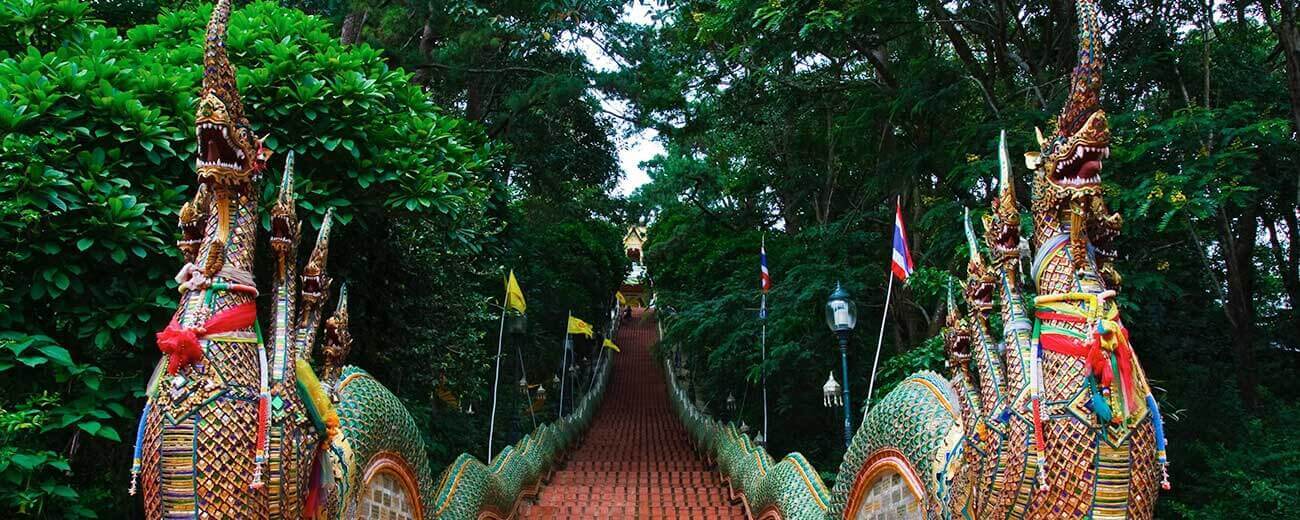 Chiang Mai
Escape the crowds and enjoy the laidback lifestyle of Chiang Mai. Home to impressive sprawling landscapes and a rich historic quarter, there's plenty of sightseeing to do.
Kho Tao
This small island is easy to get to and well worth the visit for the white sandy beaches and jungle hiking trails. There's a thriving nightlife here too, making it the perfect spot to unwind with a cocktail.
Trust in Travelex
Ordered currency at a very competitive rate online. Order was delivered next day - couldn't have been more perfect!Trustpilot review.
Excellent service, advice and exchange rate with cash delivered to the door, promptly.Trustpilot review.
Easy to do business with. Very competitive rates. Will definitely be using Travelex UK again.Trustpilot review.
Buying with your baht
The Thai baht has been the official currency of Thailand since 1897, although it's thought to have been in circulation since as early as the 1400s. The currency originated as a unit of weight of corresponding value and coins were originally denominated by weight.
When you first arrive, make sure you have some 5 and 10 baht coins to hand so you can get the best price possible for your taxi – if they see that you don't have anything smaller than a 50 baht note, they may try to charge you more.
Tipping isn't really expected in Thailand, except for the service charge you often find in restaurants and hotels. In that instance, you're safe rounding up to the nearest 20 baht.
Frequently used banknotes
Baht is among the ten most used currencies in the world, and each single baht consists of 100 satang, though most Thai sellers don't tend to trade in satang. The most commonly used banknotes are for 20 (green), 50 (blue), 100 (red), 500 (purple) and 1000 (brown) baht.
Buying Thai baht online is easy
Free next-day home delivery on orders over £500
1. Select your currency

Just tell us how much you need and where you're going
2. Choose how to get it

Get your currency delivered to your door or collect at over 50 Travelex stores
3. Pay online

Use either your debit card or credit card and you're all set
*The figures provided are indicative only and are there to provide an idea of the amount of travel money you may need during your trip.