Travel money at Newcastle airport
Airport convenience with online rates. Click and collect your travel money from Newcastle Airport.
Travel money at Newcastle
If you're planning to jet off from Newcastle airport on your travels don't forget your travel money. With our click and collect service you can order online and pick up your travel money before you jump on your plane.  
Order a range of currencies, including euro, US dollar and our Travelex Money Card with only 4 hours' notice for airport collection.
Buy your currency now
Get your currency at Newcastle in 3 easy steps
---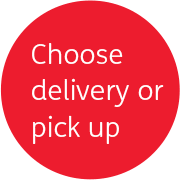 Select to have your currency delivered to your home or collect at one of our stores across the UK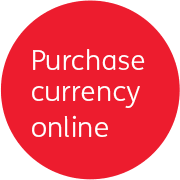 Choose from over 45 currencies and select either cash or a Travelex Money Card.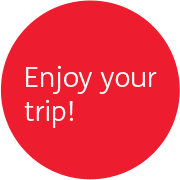 Relax knowing that your travel money has been taken care of by the world's leading foreign exchange specialist.
Opening hours at Newcastle airport stores
Visit our stores at Newcastle airport before you travel, we're open from the first to the last flight so we're always on hand to help you with your travel money needs.    
You can see opening and closing times for our Newcastle stores below – or use our store finder  to find another Travelex store.
What currencies can you order and collect at Travelex, Newcastle Airport?
We have over 45 currencies ready to order online and collect at Newcastle Airport. So if you need euros or Norwegian krone we're there to help with your travel money needs.
View rates
Buy currency now
The perfect travel money solution for you
---

Make sure you have cash ready to make the most of your holiday as soon as you step off the plane
Stock up now

Be the master of your purse; lock in your rate and keep your travel money safe with a Travelex Money Card.
Explore our card
Read our great reviews on Trustpilot!
---
Quick and easy way to obtain holiday …
Quick and easy way to obtain holiday cash online using the simple to use website. good foriegn exchange rates. quick and reliable delivery
Roy Esp
Everything worked fine
Everything worked fine
Sarah
..fairly good!
... apart from the changeover from cashpassport. method not clear, information carried over between systems when not relevant.
Bayliss
A friend told me about Travelex and …
A friend told me about Travelex and helped me with the order of Euros. I was travelling the next day and hadn't had time to get Euros locally. I was impressed with the exchange rate and the ease of obtaining my order. The staff at the airport were very helpful and friendly. Thank you! I will definitely use you again.
Moira
Thank you for doing what you said you would
Everything worked out well .I would recommend your service to my friends .Thank you
Margaret Newberry
Travelex review
Easy to use once you have the app.
Cramb
Easy to use and a great service
Easy to use and a great service
Dbu
Instant transfers at beneficial rates.
I have a multi-currency card with Euro being the default. Having set up all the access requirements on the Web and on my phone, I transferred my currency requirements almost instantly without having to visit any place and being able to withdraw from virtually thousands of ATMs worldwide. The rates are favourable compared to the rates offered by banks on your account when drawing abroad is another benefit.
Glen Tucker
Very good location and very good service
Very good location and 1450 very good service
Naeem Ahmed
Online Booking
Booked money online to pick up at Airport. Easy and convenient. No problems would recommend to others
B Fallows
I standby my rating shown above
I standby my rating shown above. Many thanks.
Timothy Taylor
Return customer
1450
Always fast, always reliable, always good value.
margaret
Ordered travel money online
Ordered travel money online. Money arrived on time. No problem at all!
Trevor Tomkins
Prompt service
We ordered New Zealand dollars for collection at Heathrow, at the weekend and they were ready for our flight on Monday morning. Excellent service and a very good exchange rate.
Elizabeth Forster
Heathrow Rewards
Very good service and rates. Worth noting that you can't earn Heathrow Reward points if you order through the Travelex website.
Peirce Waddington
Travelex is rated 4 stars by Trustpilot based on over 30767 reviews