Travel money at Liverpool airport
Airport convenience with online rates. Click and collect your travel money from Liverpool Airport.
Order your Travel money online and collect at Liverpool airport
Ordering your travel money is really simple with our click and collect service. You can order a range of currencies online to take advantage of our online rates and then simply collect your foreign currency from Liverpool airport before you jet off on your travels.
Order a range of currencies, including euro, US dollar and our Travelex Money Card with only 4 hours' notice before you want to collect in store.
Buy your currency now
Get your currency at Liverpool in 3 easy steps
---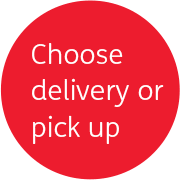 Select to have your currency delivered to your home or collect at one of our stores across the UK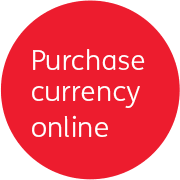 Choose from over 45 currencies and select either cash or a Travelex Money Card.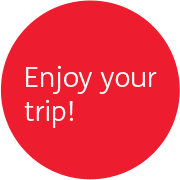 Relax knowing that your travel money has been taken care of by the world's leading foreign exchange specialist.
Opening hours at Liverpool
Our travel money teams at Liverpool airport are ready to help you with your travel money needs from the first to the last flight.
You can see opening and closing times for all of our Liverpool airport stores below – or use our store finder to find another store in the UK.
What currencies can your order for collection at Travelex, Liverpool Airport?
You can order over 45 different currencies for collection at Liverpool airport. With a range of currencies including euros to US dollars and our Travelex Money Card we'll have a travel money solution for you. 
View rates
Buy currency now
The perfect travel money 1008 solution for you
---

Make sure you have cash ready to make the most of your holiday as soon as you step off the plane
Stock up now

Be the master of your purse; lock in your rate and keep your travel money safe with a Travelex Money Card.
Explore our card
Read our great reviews on Trustpilot!
---
Easy
Easy, they have one of the best rates around and collect at the airport = no hassle 😁
Katie
Recommended for travel money
Good rates; easy order; prompt home delivery.
Maurice Durbin
Excellent
first time to use Travelex UK. will recommend to anyone .
Whittaker
An excellent service
An excellent service
DCG
Excellent service
I have used Travelex for sometime now to purchase my foreign currency and have always been pleased with their prompt and efficient sevice
Mrs Glynis DEWAR
Exchanging Euro's
Easy to fill in online. Good directions on where to collect it. Would definitely use this again.
Helen Cummiskey
Can order currency on line from I-pad …
Can order currency on line from I-pad wherever I am.
Alan Hughes
Very good service
Very good service, money appears in account immediately. Haven't had any problems. straightforward and hassle free.
Mrs Colling
Clear
Clear, reliable and efficient.
Mark Jones
Always works like clockwork.
Always works like clockwork.
Peter Duffy
Very efficient and good exchange rate
Very efficient and good exchange rate. Delivery was prompt. Only problem I had was with choosing the country from a drop down menu that kept disappearing. Could have been my computer.
Paul Davis
Pleased with the service
Pleased with the service. Money and card arrived promptly and easy to set up password and change PIN. Disappointed that it wasn't clear when I purchased the additional card that it could not be used at the same time as the first one as I'd hoped my husband could keep the second one in his wallet to use as needed.
Ian Stirrat
Always a good rate
Always a good rate , easy ordering online and easy pick up locations in the airport. Offered the same rate and commission free if I wanted to buy more Euros at the time....which I did!
Susan Chuter
Best rates around
Best rates around, and fast delivery. The card is so easy and an excellent idea! I have one, and you can put multiple currencies on it, which gives you piece of mind and not having to carry loads of cash with you. Love it!
Jeff Clarke
Brilliant service
Brilliant service. Cannot fault them.
James Asher
Travelex is rated 4 stars by Trustpilot based on over 28902 reviews

When are we open at Liverpool airport?

Our store times vary, but the bureaus are open from the first flight until the last flight, so rest assured you will always be able to collect your travel money.

What currencies are available and how soon do I need to order them?

At Liverpool  airport, you can order over 45 currencies and have them delivered the next day if you order before 3pm. If you're ordering Euros, US dollars or Travelex pre-paid cards, you can order just 4 hours before collection.

How can I get my currency from Liverpool ?

There are two main ways you can collect your currency from Travelex: ordering it online or purchasing from our cash bureaus.

Where can I find Travelex at Liverpool airport?

It's hard to miss us. We have stores and ATMs before and after security, see you there!