Tax Free Shopping in the UK
Claim your VAT refund at Heathrow and Manchester airports when you shop at selected retailers across the UK
How to get your VAT refund
Shop in the UK

Look out for Tax Free signs in shop windows

Remember your Tax Refund Document

Ask for one at each store you shop

Fill in the documents with your details

And keep all your receipts safe

Visit a Heathrow or Manchester Travelex store

Bring your goods, receipts and documents along

Claim your refund

Any electronic or high value goods will need to be checked by Heathrow customs
Our VAT refund services
Please drop your forms in at the dedicated VAT box next to customs in the terminal you are flying from.Please note your VAT refunds could take up to 3 months.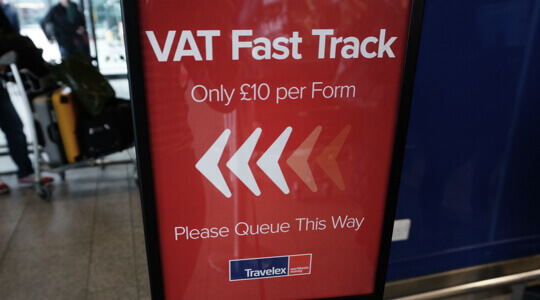 Fast Track
£10 / form
Priority VAT refund service
Located at all London Heathrow terminals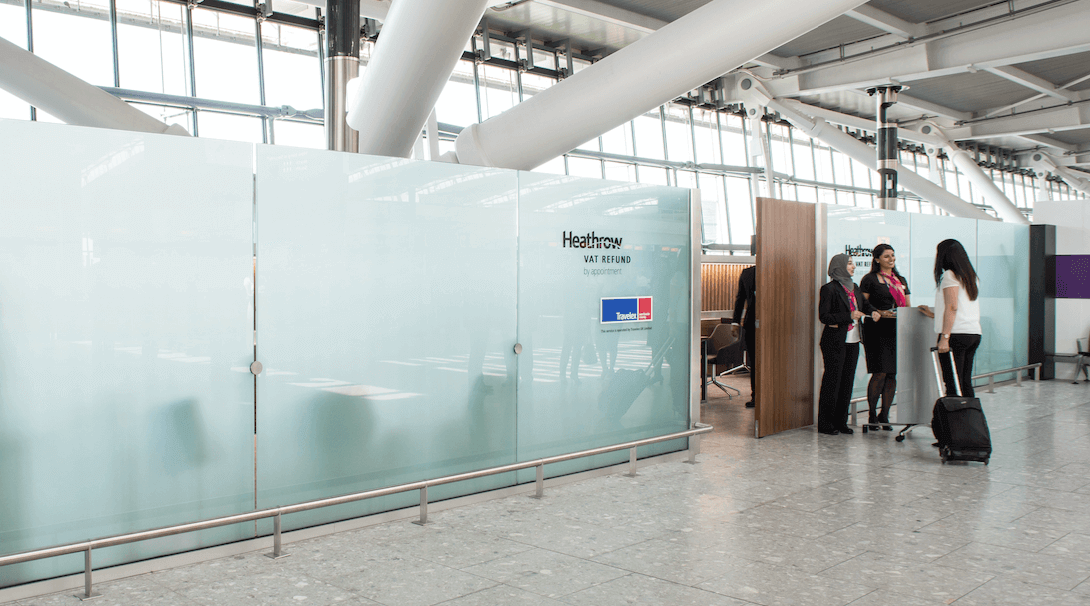 Reserve Your Refund
Specialised one-to-one VAT refund service
Available in all Heathrow terminals
Book Now
Travelex VAT refund stores at Heathrow
Terminal 2

Landside Store

Check-in Level 5, Zone A

05:00am - 10:00pm

Airside Store

Level 4, next to LEON

05:00am - 10:00pm

Terminal 3

Landside Store

Check-in level, next to Zone D

06:30am - 10:00pm

Airside Store

Level 1, after security

06:30am - 10:00pm

Terminal 4

Landside Store

Level 1, take the lift near Zone G

05:00am - 10:00pm

Airside Store

Level 2, on the right after security

05:00am - 10:00pm

Terminal 5

Landside Store

Check-in level 3, Zone G

06:00am - 10:00pm

Airside Store

Level 2, opposite Customs

06:00am - 10:00pm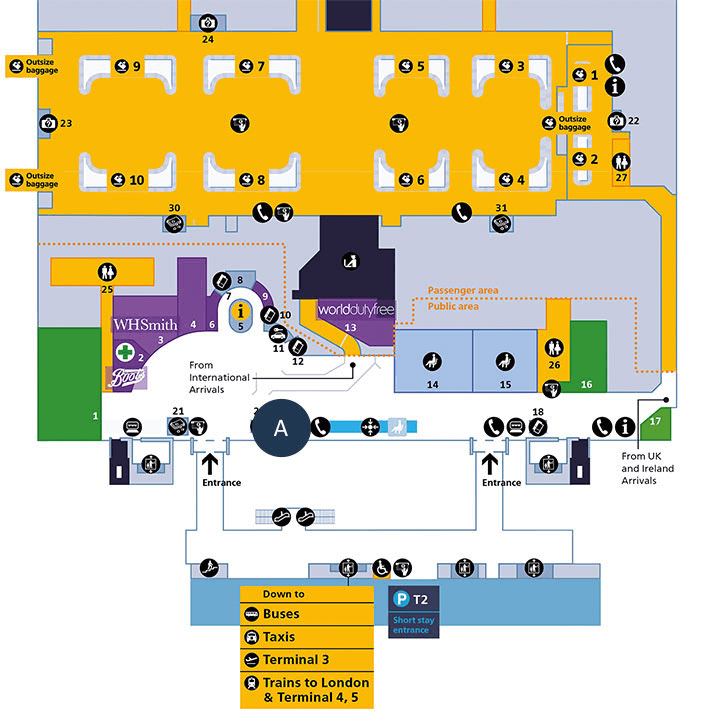 Have a question?
What is the Retail Export Scheme?

In the UK, VAT is charged on many goods and services. The Retail Export Scheme allows non-EU residents, who are leaving the European Union, to claim a VAT refund on most goods that they have purchased in the UK

VAT refunds can only be claimed on your final day and from the departing EU Country and only from the airport terminal from which you are departing. The claiming process must be completed within three (3) months (with VAT forms stamped and completed) of the original purchase date of the item for which you are claiming the refund

Please note that refunds can only be claimed by the person who purchased the goods. It is not possible to claim a refund on behalf of someone else.

What documents do I need to claim a VAT refund?

Proof of purchase of goods from the retailer – you must first show the sales receipts at the Travelex bureau when making a VAT refund claim.
A VAT refund form from the retailer – this must be completed and signed by the retailer at the time of purchase in order to be valid
A valid passport – you will be required to show an expiring visa or one way flight ticket to prove that you are leaving the EU
For high value goods, you will need to have them inspected by airport customs once you pass through security. Customs will stamp your VAT refund form, after which you can return to a Travelex VAT store, and process your refund

What are considered high value goods?

Should your shopping exceed a certain value then your claim may need to be processed after you have gone through security (airside). If you visit a Travelex VAT store landslide, we can ascertain if this is the case when we discuss your claim with you.

Certain items however will need to be hand carried through to Airside so that UK Border Force can inspect the goods you have purchased.

These are:

All portable electrical items
Sunglasses
Jewellery
Wristwatches

There are exceptions to the above list of goods that will be clarified when discussing your claim

Are there any fees charged for the VAT refund process?

Fees are levied by the VAT agents on each VAT refund form.

There may also be other fees charged by the retailer and/ or the VAT agent for their involvement in the transaction. As a result, even though VAT is currently charged at 20% throughout the UK, you should typically expect to receive around 10 – 13% after all the associated fees have been taken in to account.

Is there a fee charged for Fast Track or VAT Refund by Appointment services?

Yes, additional charges will apply for customers wishing to use the Fast Track or VAT Refund by Appointment services. This information is listed under 'Our Services' above.

Can I claim a refund in the UK?

How can I receive my VAT refund?

Travelex provides VAT refunds in either Pounds Sterling (£) or a foreign currency at any of our VAT stores at Heathrow or Manchester airports

Credit Card Customers who have a Global Refund Form can choose to have their refund put onto their card at any of our VAT stores.

Do all retailers and shops have VAT refund forms?

Not all shops participate in the VAT refund scheme. The majority of participating shops will have VAT stickers in their shop windows. If a shop does not participate in the VAT scheme, you will not be able to claim your VAT back.

Please note that Travelex cannot arrange VAT refund forms at the airport, nor from the HRMC website. VAT refund forms must be obtained from the Retailer.

I haven't received my refund yet, what should I do?

If you have not received your refund and would like to check the status of your refund, please contact the relevant VAT provider directly for the refund that is outstanding.