Istanbul travel guide: Visiting Turkey's most populous city on a budget
Istanbul, Turkey, is an incredible travel destination offering a rich mix of cultural experiences. Bridging two continents - Europe and Asia - it is brimming with history, sights and atmosphere.
Istanbul is ideal for budget travellers as a comparatively cheap destination within easy reach of the UK. In this Istanbul travel guide, we share all you need to know about travelling to the city, getting around, what to see, and beach resorts near Istanbul that are worth a visit.
Travelling to Istanbul
Various low-cost airlines offer cheap flights to Istanbul from UK airports. Direct flights operate from London Heathrow, Gatwick, Stansted and Luton, Manchester Airport and Birmingham.
Note that Istanbul has two airports, Istanbul Sabiha Gökçen (SAW) and Istanbul International (IST). Both are around an hour by car to the city centre.
There is a metro line, M11, from Istanbul International which is fast and cheap, but you will need to change lines twice to reach the city centre. Meanwhile, from Sabiha Gökçen airport a direct metro line runs into the centre of Istanbul.
Getting around
There are plenty of public transport options in Istanbul including a metro system, trams, ferries and buses.
Despite being a large city, the main sights, historic areas and key attractions are largely within the central area of the city.
Taking a ferry is a great way to enjoy views across the city and is much cheaper than a tourist boat on the famous Bosphorus River.
You may also come across the Dolmus, a kind of shared taxi that only departs once it is full of passengers. They are a good way to travel between Taksim Square to Beşiktaş or Kadıköy at night if the ferries have stopped running [1].
The Istanbulkart is a travel card for all public transport giving you the convenience of not buying individual tickets. You can buy one from the yellow and blue vending machines at metro and tram stops [1].
Where to stay in Istanbul
As in most large cities, you can find places to stay that align with almost any budget. Booking ahead is the best way to make sure you have a bed for the night at an acceptable cost.
Hotels
There are plenty of cheap hostels in Istanbul offering a bed in a shared dormitory. Most are bookable online. They usually have Wifi and offer kitchen facilities, making it easy to prepare your own meals.
Hostels
There are plenty of cheap hostels in Istanbul offering a bed in a shared dormitory for as little as £6 per night. Most are bookable online. They usually have Wifi and offer kitchen facilities, making it easy to prepare your own meals.
Airbnbs
An Airbnb can be a cost-effective solution if you're travelling in a couple or group. Again, explore before you go to find suitable accommodation. Check the area is not too far out of the city centre to avoid paying more for travel.
Low-cost leisure and attractions
There's so much to see and do in Istanbul, and many attractions are suitable for budget travellers. Some of these include [2]:
Topkapi Palace and Istanbul Archaeology Museums
Topkapi Palace was the residence of the Ottoman sultans between the 15th and 19th centuries. It is almost a city within a city, spanning many courtyards and pavilions with many historic treasures on display.
Istanbul Archaeology Museum is home to an impressive array of Greek, Roman and Ottoman artefacts, including ceremonial tombs from the second and third centuries.
The Grand Bazaar and Spice Market
With 4,000 shops spanning 60 lanes, this famous bazaar is one of the world's oldest and largest covered markets. Explore unique Turkish products including plates, lamps, tapestries and hammam soaps - then sample Turkish coffee and snacks. Entry is free.
The nearby Spice Market is even more colourful and fragrant, and is well worth a visit. Entry is free.
Sultanahmet Mosques
There are two famous and beautiful mosques within walking distance of each other in the Sultanahmet area. Hagia Sophia is an enormous architectural landmark originally built as a Christian cathedral nearly 1,500 years ago. Entry is free but donations are welcome.
The nearby Blue Mosque was built in the early 17th century and is equally impressive, with its six minarets. It gets its name from the thousands of blue tiles on its interior walls. Entry is free.
Where to eat in Istanbul
There are lots of great options to eat well in Istanbul. Some of these include [3]:
Street food: One of the most affordable ways to eat and try authentic Turkish dishes. There are many stalls along the banks of the Bosphorus River and the Golden Horn.
Sultanahmet area: You will find lots of restaurants in this main tourist area. Take a look at the menus to find something to suit your budget.
Galata Bridge: There are numerous restaurants nestled under the bridge, many offering local fish and seafood dishes.
Taksim Square: The square is the modern heart of Istanbul, offering a wide range of restaurants including high-end options.
Beach resorts near Istanbul
Istanbul is flanked by the Marmara Sea and the Black Sea, and there are beaches to explore on both coastlines. Good beaches include [4]:
Burc Beach - a sandy beach with shallow waters.
Florya - white sand and lots of facilities.
Caddebostan - a small beach with a restaurant on the Asian side of Istanbul.
Dalia - a pretty beach backed by cliffs and grass, with an elevated restaurant.
Solar Beach - a large private beach with many activities on offer. An entrance fee covers the use of sunbeds and toilets/showers.
Find out more about travelling to Turkey
Hopefully, our Istanbul travel guide has given you a good start in planning your trip to this vibrant city. If you're planning to visit Istanbul as part of wider travels in Turkey, don't miss our Turkey travel guide.
You could also order your Turkish lira now to get a good rate, or find out more about how the lira compares with pounds sterling.
References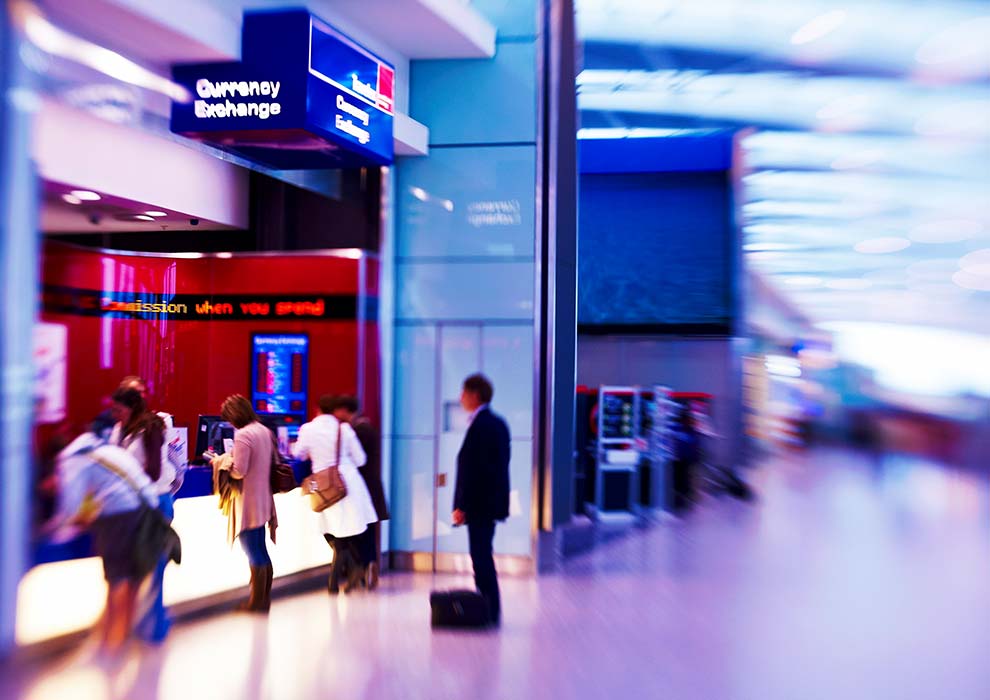 Travelex in Turkey
You can order all the Turkish lira you need from us before your trip with ease. When you place your order, you'll be able to choose between having your currency delivered to your home, or picking up your order from your nearest store or airport.
It really couldn't be simpler to organise your travel money with Travelex.
Order your Turkish lira